Only demons eat left-handed, says Turkish Muslim authority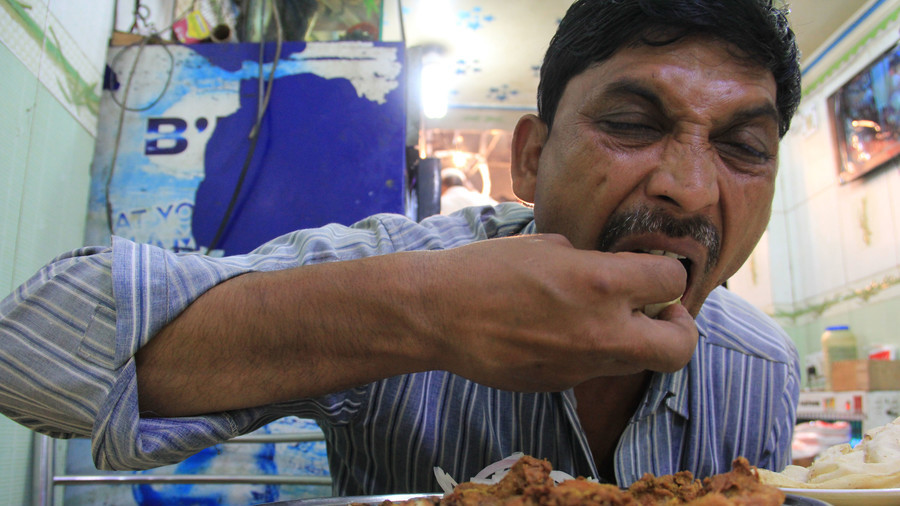 Turkey's highest religious authority has said that every pious Muslim must only use their right hand to eat and drink – because, apparently, only demons are left-handed.
Turkey's Directorate of Religious Affairs (Diyanet), which is an official state institution, issued a fatwa (decree) Saturday, implying that those who happen to be born left-handed should switch sides for their own good, at least when it comes to the dinner table. The fatwa came in response to a question on eating with the left hand.
"Establishing general principles regarding eating and drinking, the Prophet Muhammad did not regard eating with the left hand as pleasant," the watchdog said, adding that the Prophet "attached great importance to this issue and warned his community that demons eat and drink using their left hand."
"It is the duty of every Muslim to adhere to the advice and guidance of the Prophet on eating and drinking with the right hand," Dyianet stated on its official website.
A fatwa is a legal, non-binding, but respected interpretation of the Islamic code, and is usually issued by a competent authority. In order to make sure their children abide by the table manners prescribed by the Prophet, it's "necessary" for parents to teach them to only use their right hand to both eat and drink, it said.
An exception is made for physically disabled people who cannot comply with the guidance. The statement has drawn public backlash, with Turkey expert and journalist Marc Guillet noting on Twitter "that pious Muslims in Turkey who are left handed must feel horrible."
Pious #Muslims in #Turkey who are left handed must feel horrible after top religious body #Diyanet urged Muslims only to eat & drink with their right hand, warning that #demons eat and drink with their left hand

— Marc Guillet (@Turkeyreport) February 4, 2018
Others slammed the discriminatory nature of the statement, arguing it falls in line with the ongoing crackdown on civil liberties in Turkey.
Diyanet, Directorate of Religious Affairs in Turkey "Only the devils eat with their left hand". So it is not enough to be targeted for believing in left values, but now people will be discriminated for using their left hand? https://t.co/TpJbsG5VHL

— EceOzkan (@ece_cimcim) February 3, 2018
@elonmusk When you try to develop new technology, we (Turkey) work with eating habit of devil. According to the our religious affairs administration, devil eats with its left hand. They warned us about the situtation. Please, help us! 🙍‍♂️😕

— tolga (@tolgasezeer) February 3, 2018
It is not Diyanet's first eyebrow-raising ruling in recent months. In January, it appeared to have endorsed the marriages of boys and girls at the age of 12 and 9 respectively. The statement, that appeared in an online religious glossary on its website, immediately caused an uproar, with opposition parties demanding a parliamentary investigation into the authority. Diyanet subsequently took down the entry, denying it was ever in favor of child marriages which is outlawed in Turkey, and said it was merely interpreting Islamic law.
In a fatwa in December, it warned that any husband who tells his wife that she resembles a female relative of his, a mother or a sister, should be automatically considered divorced from his wife.
Apart from offering lifestyle guidance, Diyanet has also dabbled in both finance and high tech, banning cryptocurrency operations as inappropriate according to Islam.
You can share this story on social media: