Bitcoin pronounced 'un-Islamic' by Turkish religious authority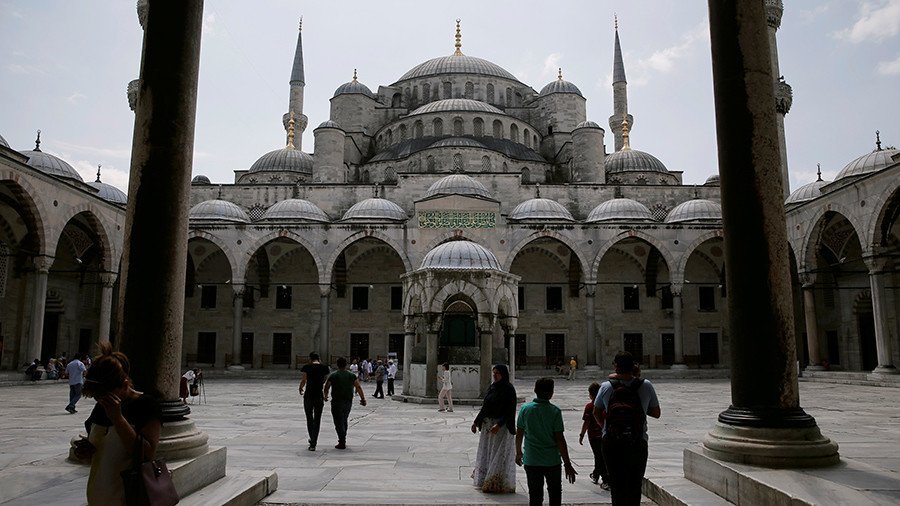 As Bitcoin's value shoots up, Turkey's highest religious authority has declared that buying and selling the cryptocurrency is at odds with religion due to its lack of regulation and close connection to criminal activities, local media report.
Following a meeting on Friday, Turkey's Directorate of Religious Affairs, also known as the Diyanet, released an official statement advising Turks against investing in online cryptocurrencies such as Bitcoin and Ethereum.
"The purchase and selling of digital currencies is not appropriate according to religion at this point due to the fact that they are open to speculation in terms of value and they can easily be used mostly in illegal deeds such as money laundering. They are also far from state auditing and supervision," the Diyanet's statement read, as quoted in the Hurriyet Daily News.
The Diyanet's statement comes as the value of one Bitcoin shot up to $10,000 for the first time on Tuesday, up from $7,979 last week. While the news has excited investors, some financial experts have warned that the currency may be highly unstable. In September, Nobel Laureate and economist Robert Shiller said Bitcoin was "the best example of a bubble" that will eventually burst.
Unlike other online payment systems, cryptocurrencies like Bitcoin don't have to be linked to any particular named account, in theory making them untraceable. This makes them ideal for criminals, most infamously the Silk Road online drug market, which was brought down by US authorities in 2013. Though it's possible to track down the exact Bitcoins involved in a given transaction, those with something to hide can launder their cryptocurrency by running it through a 'tumbler,' which muddies the paper trail by mixing up transactions.
Though the Diyanet may have declared Bitcoin inappropriate from the point of view of religion, interest in the cryptocurrency is growing in Turkey. A Turkish Lira-Bitcoin exchange, BTCTurk, has been set up, and there is a Bitcoin ATM near the Ataturk Airport in Istanbul. In September, the Miavita Beytepe apartment complex in Ankara said it would be accepting Bitcoin for luxury homes, while earlier in November, the president of Turkey's Central Bank said his organization is looking into Bitcoin and other cryptocurrencies together with the government to see if they can "contribute to financial stability."
You can share this story on social media: