Creative differences: 5 art displays turning heads (PHOTOS)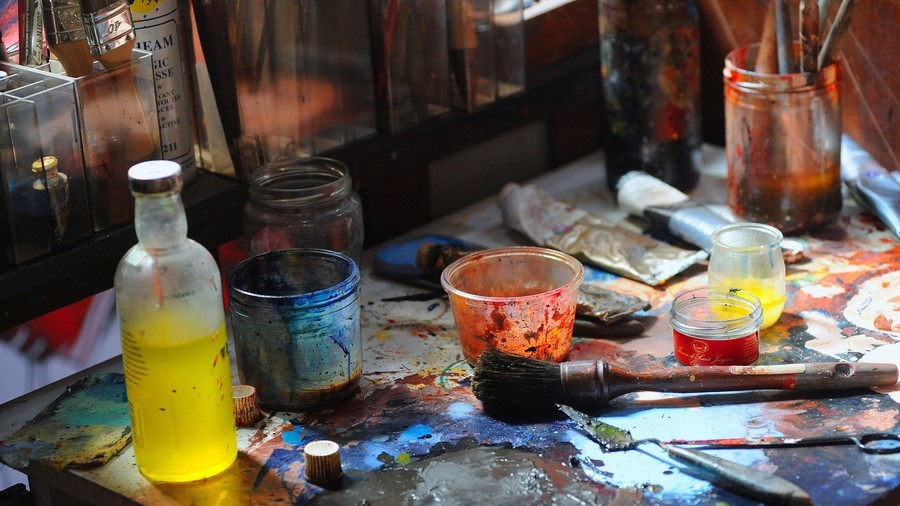 It has been said that art should provoke, so it's testament to Gustave Courbet that his explicit painting 'L'Origine du Monde' is the subject of a court case more than 150 years after it was created.
Painted in 1866, the famous oil painting, which depicts a woman lying on her back showing her genitals, is an example of the eroticism found in 19th-century art.
The artwork, which now resides in Paris' Musee d'Orsay, has brought about a French court case involving Facebook and an aggrieved social media user.
READ MORE: Vagina masterpiece cost me my Facebook account, teacher tells court
The case centers on whether or not a post depicting Courbet's art caused Facebook to delete the account of Frederic Durand. Facebook has denied this, while Durand is seeking €20,000 in damages.
While it's unclear if Durand is entitled to any 'Monet' (sorry), the case is a reminder of art's remarkable power to disturb and offend. Here are five other times people got themselves in a tizzy over what one might politely call 'creative differences'.
Animal entrail art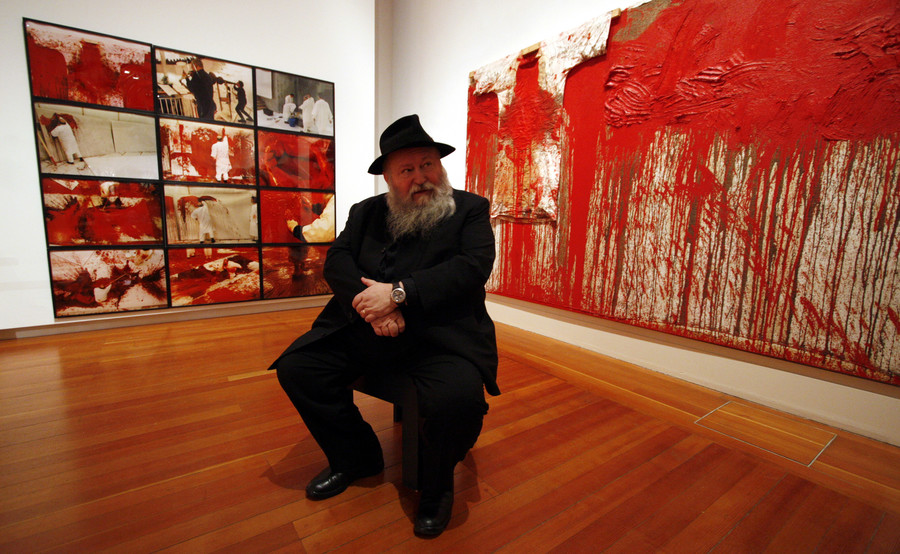 Austrian artist Hermann Nitsch was pilloried by animal rights activists in April 2017 over his attempts to bring a performance art show involving a dead bull's carcass to Tasmania. Nitsch has provoked the ire of activists since he first performed '150.Action' in 1962. The grisly art ritual involves performers using the entrails of a dead animal. At the time, Animal Liberation Tasmania opposed Nitsch's piece saying it "trivializes the slaughter of animals".
Metro menstruation
Swedish artist Liv Stromquist certainly got tongues wagging with her feminist subway art showing cartoon women spreading their legs to reveal period blood.
Appearing in murals within Stockholm's metro system, the artwork sparked healthy debate and got people talking about a normal, monthly occurrence in the female reproductive system. Not everyone saw it that way, however, with some commuters branding it alarming or "disgusting".
'Therese Dreaming'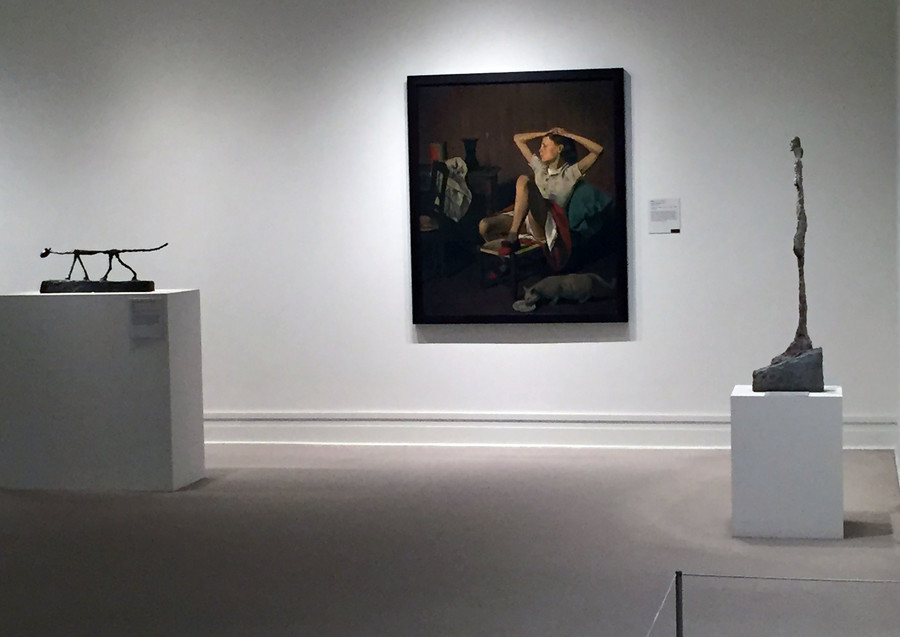 The Balthus painting, 'Therese Dreaming', has been controversial since it was painted in 1938. Why? Well, the subject is a 12-13 year old girl leaning back on a chair with her underwear exposed.
The latest outrage stemming from the painting came in the form of a petition, which called for the New York Metropolitan Museum of Art to remove the "disturbing" piece. The museum refused, stating that art is "one of the most significant means we have for reflecting on both the past and the present and encouraging the continuing evolution of existing culture through informed discussion".
Utah paints
Utah school teacher Mateo Rueda lost his job late last year when impressionist nude paintings were accidently shown to pupils of the 6th grade.
The incident occurred on December 4, 2017, when an art postcard collection was distributed to pupils at Lincoln Elementary School for art class. Unbeknownst to Rueda, the collection contained some nude paintings, costing the art teacher his job. Rueda later reached a settlement with the Cache County School District over his dismissal.
Naked ambition or censorship?
On February 1st, the Manchester City Art Gallery attempted to spark discussion about the feminist #MeToo movement by removing a painting featuring naked women.
The 'Hylas and the Nymphs' piece by John William Waterhouse is of a scene from Greek mythology, where a man is enticed to his death by seven naked demi-goddesses.
The gallery said the decision was made in order to challenge the image of women as decorative forms or femme fatales in 19th century art. However, the temporary removal of the piece was criticized by some online.
It's not a 'conversation' if you remove all interpretations except your own by removing the painting. Why don't you remove all nudes? You think you have the right to tell people what art is? Have a public poll, the 'people' want the painting to stay. Including actual feminists

— Asha Jones (@thelibraryelf) February 2, 2018
You've made a terrible misstep with this. You've broken trust with the public over curating these pictures and drawn into serious question your fitness to continue to hold them @ClareGannaway#MAGSoniaBoyce

— Stephen M Hornby (@stephenmhornby) February 1, 2018
If you think that art can be better appreciated and understood by turning your gallery into a 'safe space', that's up to you; it's your gallery. But Personally, I'd rather be allowed to make my own mind up and I'm not going to do that by looking at a blank wall.

— Max Johnson (@maxjthinks) January 28, 2018
Think your friends would be interested? Share this story!
You can share this story on social media: