Cool moves: Russian girls do yoga in the snow (VIDEO)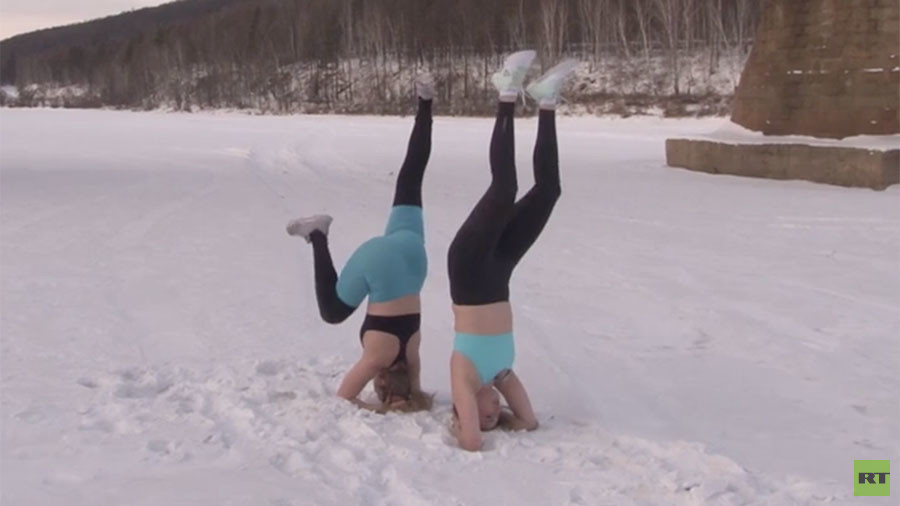 When hearing 'yoga,' the mind conjures up images of either an Indian guru or a gym class balancing in the warrior pose. How about doing an asana or two outdoors, in the snow, like these two Russian girls?
The two young women, Yuliya and Ekaterina, appear oblivious to the cold as they stretch and bend in the snow. "We're used to the cold and the frost," Yuliya tells RT's Ruptly video agency. "We never thought this would surprise anyone here," Ekaterina joins in.
The pair hail from the town of Tynda in the Amur region of Russia's Far East, where average January temperatures stand at about -30 degrees Celsius (-22 Fahrenheit). At the time of filming, though, it was a "mere" -18 (just below zero Fahrenheit).
The women say they've yet to catch a cold from their extreme fitness regimen, despite breaking a sweat in the freezing air and doing elbow-stands in the snow, wearing no more than one would expect to see in an indoor gym class.
You can share this story on social media: