1st super blue blood moon eclipse in 150 years dazzles skygazers (PHOTOS, VIDEO)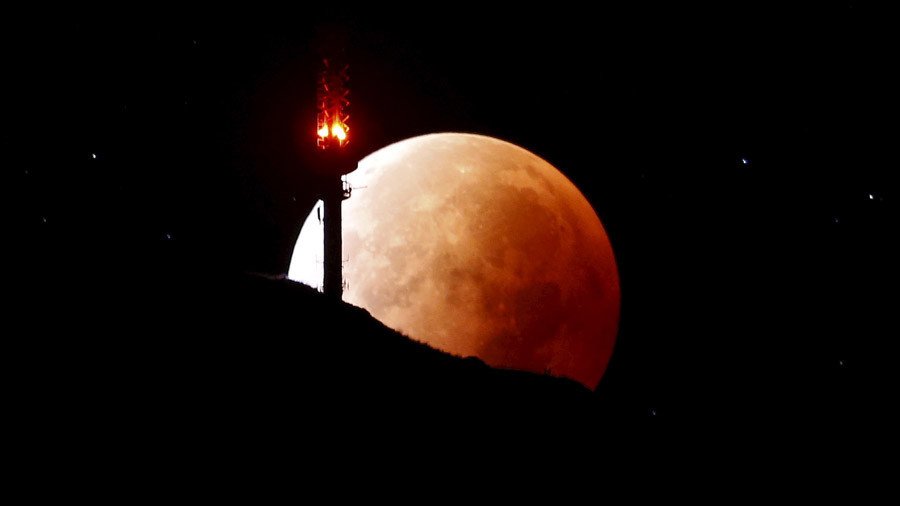 Moon gazers across the world were treated to a rare 'lunar trifecta' as the first super blue blood moon eclipse to occur in more than 150 years graced the skies.
The cosmic event is a combination of lunar eclipse, blood moon and supermoon and was visible clearly in the US, Asia, and Pacific regions on Wednesday. Some parts of western Europe, South America and Africa were not able to view the full eclipse.
Supermoons, which occur when the moon is full at the same time it is at its closest approach to the Earth, appear 14 percent bigger and 30 percent brighter than normal full moons. This supermoon also happened to be the second full moon of the month, making it a blue moon. Combine this with a lunar eclipse and the moon turns a shade of red completing the trifecta with a blood moon.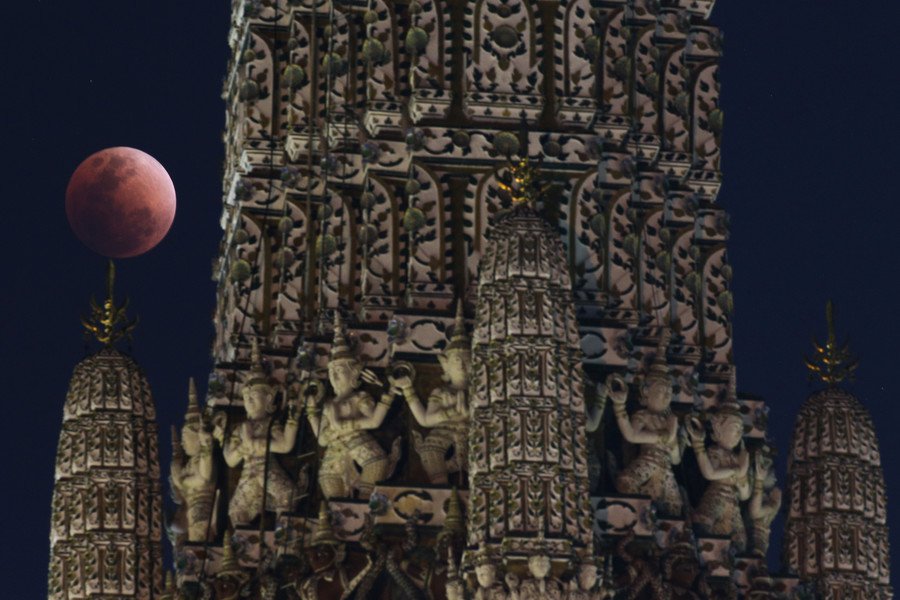 The last super blue blood moon took place in the Western Hemisphere in 1866, but the Eastern Hemisphere saw one in 1982. Celestial enthusiasts won't have to wait as long for the next triple whammy of lunar treats, which is scheduled to take place in 2037, according to NASA.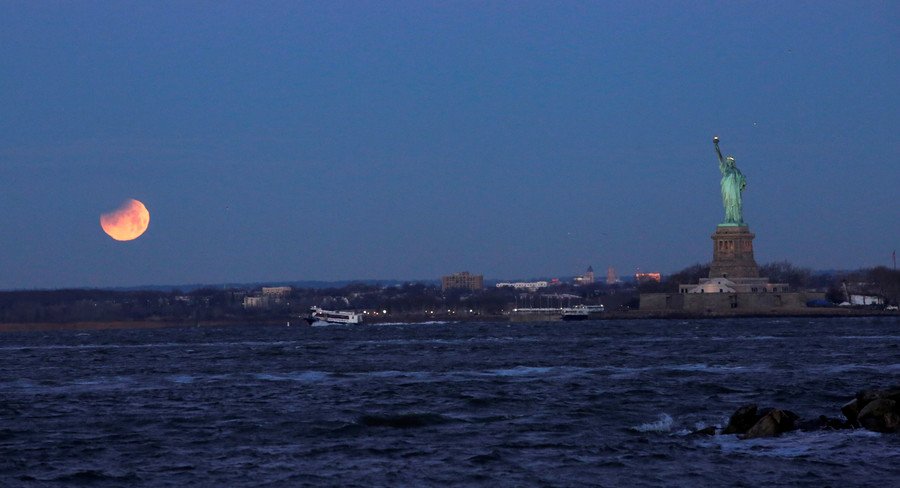 You can share this story on social media: