Putin reacts to US Treasury 'Kremlin List': 'Dogs bark but the caravan moves on'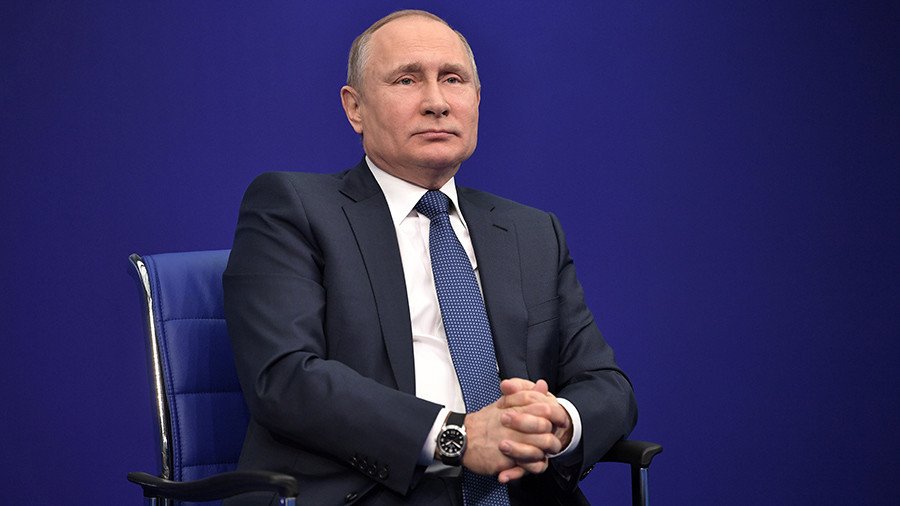 Russian President Vladimir Putin has weighed in on the US Treasury's recently released 'Kremlin List,' saying the action borders on "stupidity" because it shows inconsistency in Washington's policies.
"The dogs bark, but the caravan moves on," Putin said on Tuesday, several hours after the report featuring the entire Russian government and scores of prominent Russian business people was issued.
The list of 210 people fails to mention the Russian leader – much to his 'distress'.
"It's a pity," Putin said sarcastically in answer to a journalist's question on how he feels about his absence.
However, the move is "certainly unfriendly" as it damages already deteriorating Russian-US relations, Putin added.
"What do they want? They must decide for themselves," Putin said, referring to Washington's policy.
Russia is eager to build long-term relations which are "stable and based on international law," the Russian leader added.
In a tougher comment, Putin slammed Washington for inconsistency and "stupidity." The Russian president noted that the US equates Moscow with Tehran and Pyongyang, while at the same time calling on Russia to help solve the North Korean crisis and mediate on issues involving Iran.
On Tuesday, the US Treasury published a list featuring the entire Russian government among some 114 other top officials, as well as 96 prominent businessmen. The document claims it is in no way "a sanctions list," despite being part of a sanctions law that targeted Moscow as well as Tehran and Pyongyang.
The move has already received condemnation from Moscow. Russian MP Irina Yarovaya likened the step to the US opening "an 'economic Guantanamo' for global business." Senior Russian senator Vladimir Dzhabarov said that the list virtually amounts to a breakdown in ties between Moscow and Washington.
You can share this story on social media: