Germany no longer taking in asylum seekers from Italy & Greece – report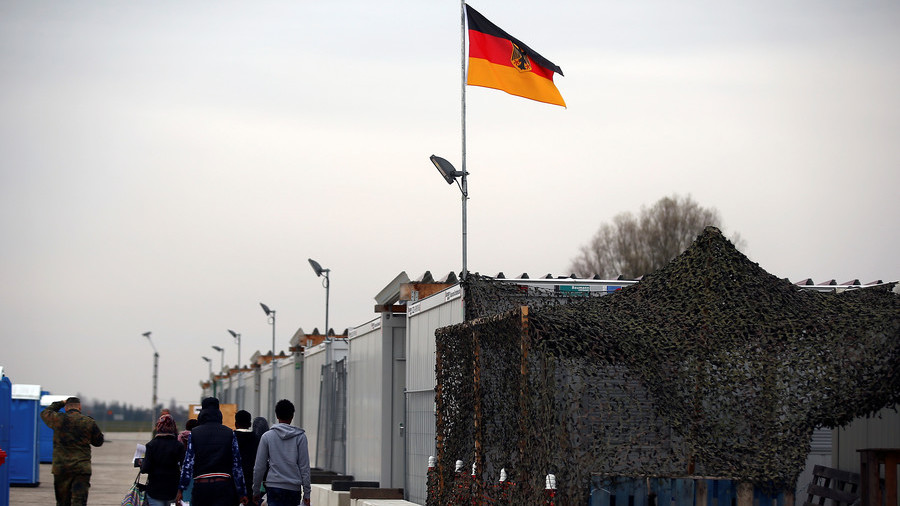 Asylum seekers from Italy and Greece will no longer be accepted as part of the EU relocation program by Germany, Die Welt reported citing the country's Interior Ministry.
Germany's role in the relocation of asylum seekers from Italy and Greece is coming to an end. "Germany largely completed the relocation in 2017," a spokeswoman for the Interior Ministry told Die Welt on Monday.
Read more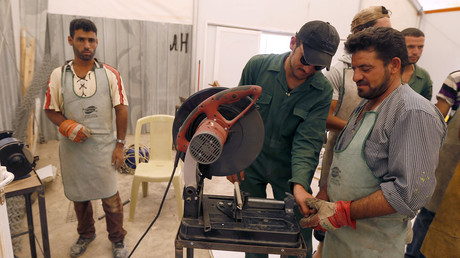 The European relocation agreement officially expired on September 26 of last year. In the coming weeks there will be only "sporadic" arrivals that could not be implemented in the past year.
As large numbers of refugees landed in Italy and Greece in 2015, EU states promised to remedy the situation.
A record number of people were relocated from Italy and Greece in February last year, with more than 1,200 relocations to 13 different EU countries, the International Organization for Migration (IOM) said. Germany, France and the Netherlands received the most asylum seekers under the scheme, mainly from Greece.
Earlier this month, Germany's Ministry of the Interior released new statistics showing that the Office of Migrants and Refugees (BAMF) registered only 186,644 asylum seekers in 2017 compared with 280,000 the year before. "The BAMF is no longer busy trying to master the crisis," Interior Minister Thomas de Maiziere said.
While the figures have plummeted since 2015, when 890,000 migrants arrived seeking asylum in Germany, the origin countries have not changed that much, Die Welt reported. The largest number of asylum seekers (47,434 individuals) came from Syria. The second largest number of migrants came from Iraq (21,043), followed by Afghanistan (12,346), and Eritrea (9,524).
The BAMF were able to make asylum decisions on 603,428 individual cases last year.
More than a million migrants have entered Germany since the refugee crisis erupted in 2015 – fuelling strong anti-migrant sentiments and protests against Chancellor Angela Merkel's open-door policy. In the long run, public support for the populist AfD party, which entered the Bundestag for the first time in its history, has been on the rise in Germany.
Read more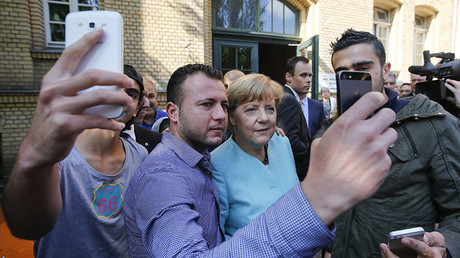 At the height of the refugee crisis, some EU states agreed to accept asylum seekers from the countries bordering the EU. According to the Interior Ministry, far fewer people have met the criteria for relocation than expected. Germany originally agreed to take in over 27,000 people. In reality, it accepted only 10,265, according to Die Welt. All the same, according to the ministry, Germany has received "by far the largest number of persons" of any European country.
In October, Angela Merkel's CDU and its Bavarian CSU sister party agreed to cap Germany's intake of asylum seekers at 200,000 a year.
"We want to achieve a total number of people taken in for humanitarian reasons (refugees and asylum seekers, those entitled to subsidiary protection, family members, relocation and resettlement minus deportations and voluntary departures of future refugees) that does not exceed 200,000 people a year," the agreement stated, according to Reuters.
The massive inflow of refugees into Germany has significantly contributed to a recent rise in violent crime, a new study said earlier this month.
The research, focused on the situation in the north-western German state of Lower Saxony in particular, showed that the number of violent crimes in the region rose by 10.4 percent between 2014 and 2016. It stated that over 92 percent of all such cases investigated by police involved refugees and migrants.
Last week, the eastern German city of Cottbus refused to accept any more migrants in a bid to ease tensions after a surge in refugee-related violence. Some local residents argued that the temporary ban would hardly help resolve the core problem.