'G-spot of Europe' discovered in Lithuanian ad campaign
A cheeky tourist ad that proclaims Lithuanian capital Vilnius the 'G-spot of Europe' and gives a smart explanation to the metaphor has not only impressed people online but also got a blessing from the Baltic country's officials.
The poster features a young woman lying on a bed with a map of Europe printed on the sheets. The woman, apparently experiencing intense sexual pleasure, is grabbing the sheets with the palm of her hand right in the spot where Vilnius is located.
"Vilnius, the G-spot of Europe," the caption reads, followed by the cheeky slogan: "Nobody knows where it is but when you find it it's amazing."
READ MORE: VR porn: Having sex with your favorite adult film star anytime you want is now a reality (VIDEO)
Lithuanians didn't seem to be offended by the comparison, praising the authors of the ad for their creativity and sense of humor. The public relations specialist for the municipality of Kaunas, the country's second largest city, Mantas Bertulis, said he would love to shake hands of those responsible for the project.
"This is probably the strongest Vilnius advertising I've ever seen. With this line you can go very, very far. And this is probably the best gift that Vilnius could get today. Bravo!" Bertulis wrote on his Facebook page.
Famous Lithuanian TV host, Andrius Tapinas, also agreed that a sexy vibe would help to bring more tourists to the capital, calling the ad pure "Rock. And. Roll." The head of a major Lithuanian tourist agency, Gabriele Staraite, meanwhile, wrote on her page that the poster was "too good to be true."
The Go Vilnius company which is involved in the promotion of tourism in the city told Delfi news website the ad wasn't even an approved project, but a rough draft by the students of the local Atomic Garden Advertising School. However, the company said the city authorities in Vilnius were satisfied with the result and plan to develop the idea further.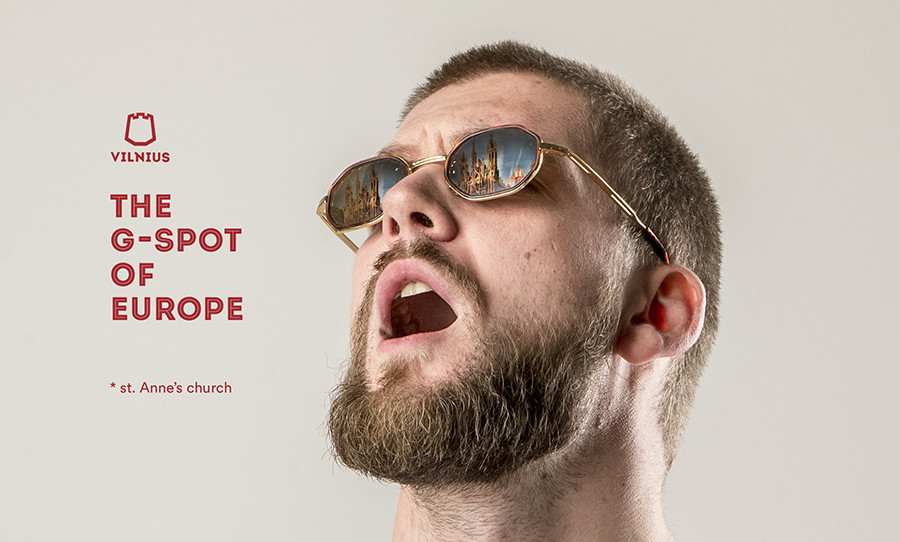 Vilnius has a lot to offer to foreign visitors as its history dates back to the 14th century, with the city's medieval Old Town declared a UNESCO World Heritage Site.
READ MORE: 'Sexy' stewardess uniforms arouse debate in Malaysian parliament
You can share this story on social media: