US professor sued for dropping 'Nazi' bomb in spat with German airport police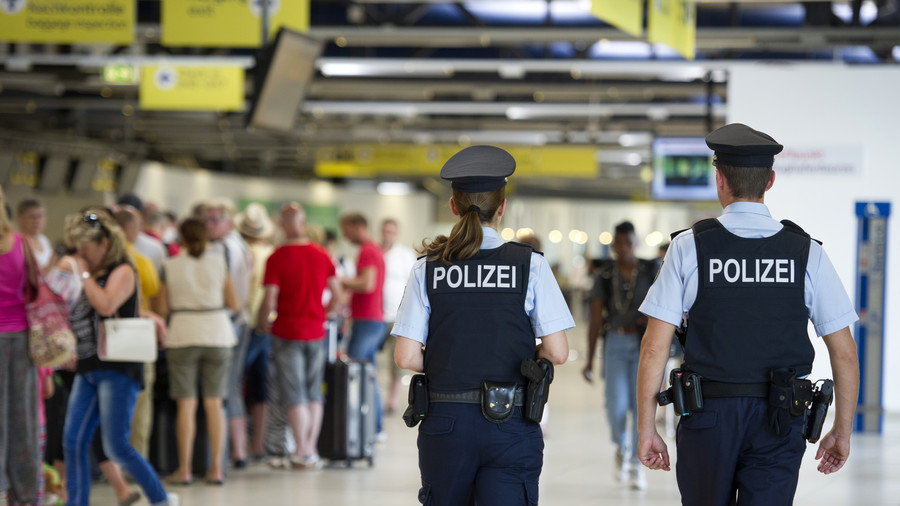 An American professor is being sued for slander by German police who allege she called their colleague a 'f**king Nazi' during a heated argument about carry-on liquids at Frankfurt International Airport.
C. Christine Fair, an associate professor at Georgetown University, got into the argument when airport police told her she had too many liquids in her carry-on baggage. As the 49-year-old outlined in a lengthy article on Huffington Post the row escalated over a 'Lady Speed Stick' deodorant which the police confiscated because they said the professor had too many liquids.
Fair argued that the deodorant was a solid and not a liquid and, despite risking missing her flight, she tried to make a complaint to customer service.
During the heated exchange the police allege that she called them "f**king German Nazi police" and "f**king bastards". However Fair, who works for the Rand Corporation, insists she never called the officers Nazis. She admits she did use the word Nazi, but claims she was referring to a man behind her in the line who had a "Hitler youth haircut."
"The crack German police have seized my deodorant … but they don't seem to care about that Nazi-looking dude over there!" she claims to have said.
While there's no law against calling someone a Nazi, the problem for the professor is that under German law slander is a criminal offense.
"Saying 'Nazi' implies unscrupulous acts and barbarism," law professor Manfred Heinrich told Die Welt. "You could call it overly sensitive. But in Germany most people don't want to be put into that category. Those were terrible things that happened and people don't want to be compared to that."
Professor Fair was hit with criminal proceedings on suspicion of defamation and had to pay a $260 (€207) bill to cover any subsequent legal expenses.
READ MORE: Happy B-Day Fuhrer? Polish channel captures neo-Nazis' antics in undercover doc, triggering probe
As well as penning the 4,000-word Huffington Post article she has continued her criticism of the police on Twitter. On Thursday she repeatedly referred to officers by their names, labelled them "corrupt" and accused them of perjury.
"This was the most extraordinary case of police corruption I've personally witnessed … and I travel throughout Afghanistan, India, Pakistan, Bangladesh, etc," Fair wrote.
She also hit back at people who criticized her handling of the situation, labelling them "trolls."
The police ignored most of her allegations saying: "Your case will be checked. We do not comment on ongoing investigations. Please respect the Netiquette using this channel and avoid public allegations."
Like this story? Share it with a friend!
You can share this story on social media: