Liberia imposes 12-month moratorium on female genital mutilation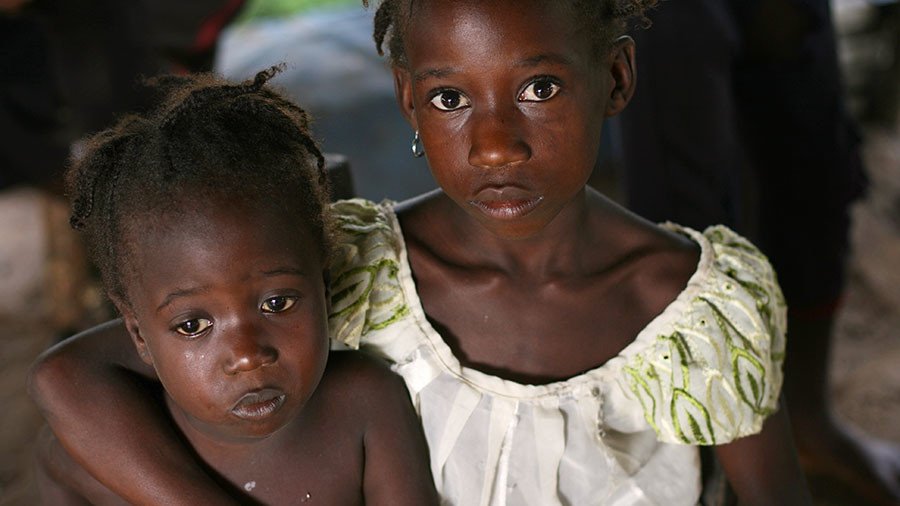 Liberia's outgoing leader Ellen Johnson Sirleaf signed an executive order last week banning the practice of female genital mutilation (FGM) for 12 months, but the moratorium may not be enforceable claim rights activists.
Sirleaf, Africa's first female president, handed over power to former soccer star and president-elect George Weah on January 22, having signed the Domestic Violence Bill as one of her final acts as head of state. The move has not been widely publicized in Liberia as it took place on the eve of Weah's inauguration.
"While we applaud former President Ellen Johnson Sirleaf for signing (the Executive Order on the Domestic Violence Bill), it is too early to celebrate as there is still a long way to go before there is zero tolerance to FGM in Liberia," Grace Uwizeye, part of Equality Now's End Harmful Practices team which campaigns to end FGM, told RT.
"The law itself is not strong enough to deter communities from practising FGM. If someone is found guilty, a judge can either determine counselling or a fine as punishment for perpetrators."
The temporary ban makes it an offense to perform FGM on anyone under the age of 18, and requires explicit consent if performed on an adult. Liberia has a population of 4.6 million people and it is estimated that over 50 percent of women in the country have undergone the procedure. Sirleaf's executive order however is set to expire after 12 months.
"Policymakers need to develop an effective strategy to protect women and girls from FGM by using this law, and we need discussion on extending protection to those over 18. Even though the Bill includes a provision on required consent, the pressure from the community is so great that women may have no choice but to undergo FGM," Uwizeye added.
Roughly 200 million girls and women alive today have been cut in 30 countries around the world according to the World Health Organization (WHO).
FGM is defined as "procedures that intentionally alter or cause injury to the female genital organs for non-medical reasons," and is typically carried out between infancy and the age of 15. The procedure has no health benefits for girls and women and can cause severe bleeding, cysts, infections, and lead to complications in childbirth and increased risk of newborn deaths.
"The practice is most common in the western, eastern, and north-eastern regions of Africa, in some countries in the Middle East and Asia, as well as among migrants from these areas … [and] also violates a person's rights to health, security and physical integrity, the right to be free from torture and cruel, inhuman or degrading treatment, and the right to life when the procedure results in death."
"We call on President Weah ... to keep up the pressure for a permanent law which bans FGM completely for all women and children," Mackins Pajibo of Liberian group Women Solidarity Incorporated told Reuters.
"Madam President, as you leave office this will be your legacy," Gender Minister Julia Duncan Cassell told Sirleaf after she issued the order.
Think your friends would be interested? Share this story!
You can share this story on social media: