Spain's foreign minister falls ill during Davos debate (VIDEO)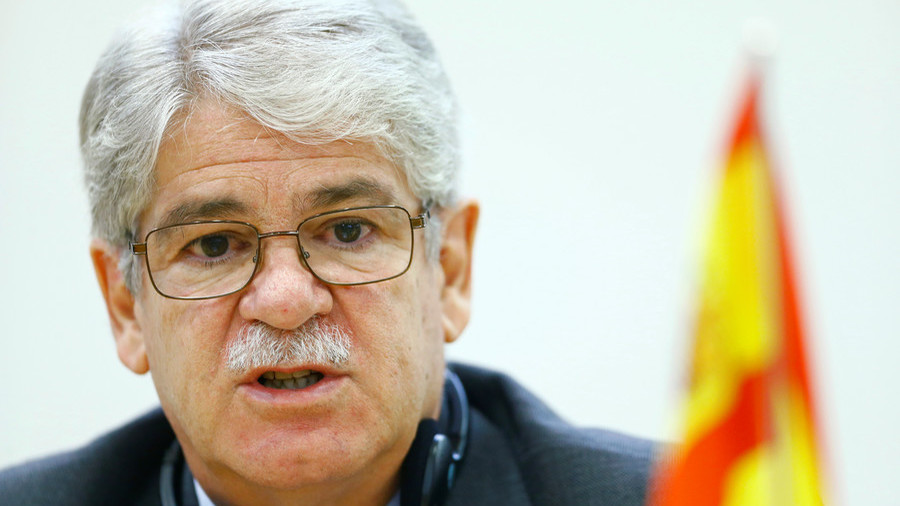 A live World Economic Forum debate in Davos was suspended Wednesday, after Spanish Foreign Minister Alfonso Dastis suffered a dizzy spell and had to receive medical attention.
Dastis was in the second row of the audience watching a World Bank Live talk on tackling inequality when he fell ill.
According to Spain's El Mundo, after receiving medical aid from a doctor, the foreign minister regained full consciousness.
The incident was caught on a World Bank livestream of a discussion which included Colombia's President Juan Manuel Santos, World Bank Group President Jim Yong Kim and Oxfam International's Winnie Byanyima.
With the debate hitting the 45-minute mark, Susanne Wille, the adjudicator, can be seen to call out for a doctor.
"Excuse me someone has gotten sick in the audience… could someone call a doctor please?"
Prior to the incident, Dastis could be seen sitting behind Spain's King Felipe VI with his head bowed. Following assistance from a doctor, the 62-year-old minister was able to accompany the king to a meeting with French President Emmanuel Macron, according to reports in the Spanish media.
RT.com has contacted the Spanish Foreign Ministry for comment.
You can share this story on social media: