Twice as many suspected war criminals reported to Swedish police last year than 2015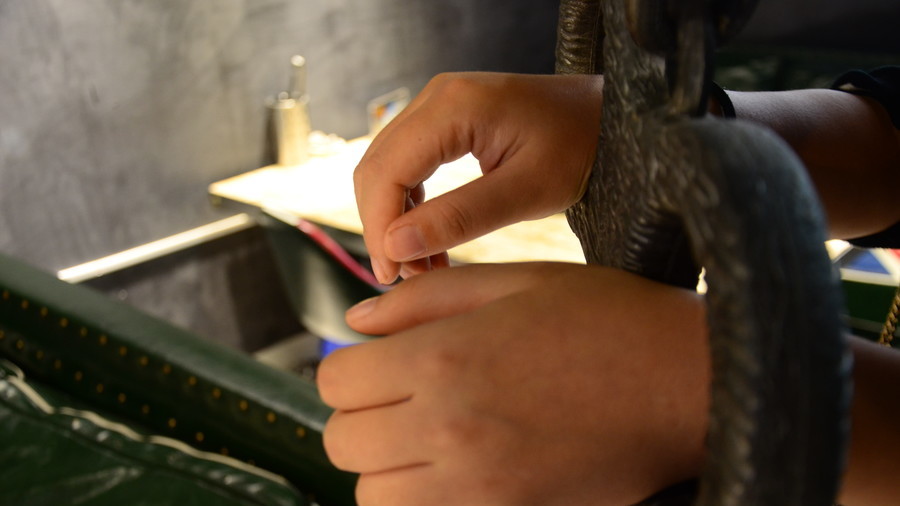 The number of suspected criminals handed over to Swedish authorities has doubled since 2015; the majority are the result of incidents in war-torn regions according to a new report.
"A third are about incidents in Syria or Iraq, and beside those there are scattered cases from other countries where there have been or are still conflicts," Patricia Rakic Arle, head of the commission, told SvD.
A total of 80 such cases were handled by the War Crimes Unit of the Swedish police in 2017.
Many of the reports were processed through the Swedish Migration Agency, whose experts interview people during the asylum application process and specialize in detecting suspected war criminals attempting to pass themselves off as civilians.
"The Swedish Migration Agency conducts interviews with residence permit applicants, aiming to investigate their right to a residence permit in Sweden. In those interviews, information may come up which indicates a war crime could have taken place," Johanna Mahlen of the Swedish Migration Agency told RT.com. "In such cases, The Swedish Migration Agency reports this to the Swedish Police for criminal investigation."
Mahlen added that, in the past four years, the number of cases reported to authorities has quadrupled: 12 in 2014, 21 in 2015, 43 in 2016, and finally, 52 in 2017.
"Every person is guilty of war crimes who commits a certain act such as killing, if it is part of, or otherwise connected to, an armed conflict or occupation. The sentence imposed will be imprisonment for at most six years or, if the crime is gross, at least four years and at most 18 years, or life," the Swedish police wrote in an a statement confirming updates to Swedish law regarding the prosecution of such cases.
"War crimes, also known as universal crimes, may be investigated in Sweden regardless of where or by whom they were committed."
Last year, a total of four people were convicted of war crimes by Swedish courts, one of whom was a man sentenced to life in prison for killing seven people in Syria.
Haisam Sakhanh, 46, was a Syrian with a Swedish residency permit. He was convicted of the execution-style murder of seven people in Idlib, Syria in 2012, which constituted a "serious violation of the regulations of international humanitarian law."
"The judges have given an important signal that Sweden is not a safe haven for war criminals," Per Ahsltröm, head of the war crimes investigation group at the Swedish police, said in a statement as cited by The Local.
Like this story? Share it with a friend!
You can share this story on social media: