Man dies after object he picked up near Stockholm metro explodes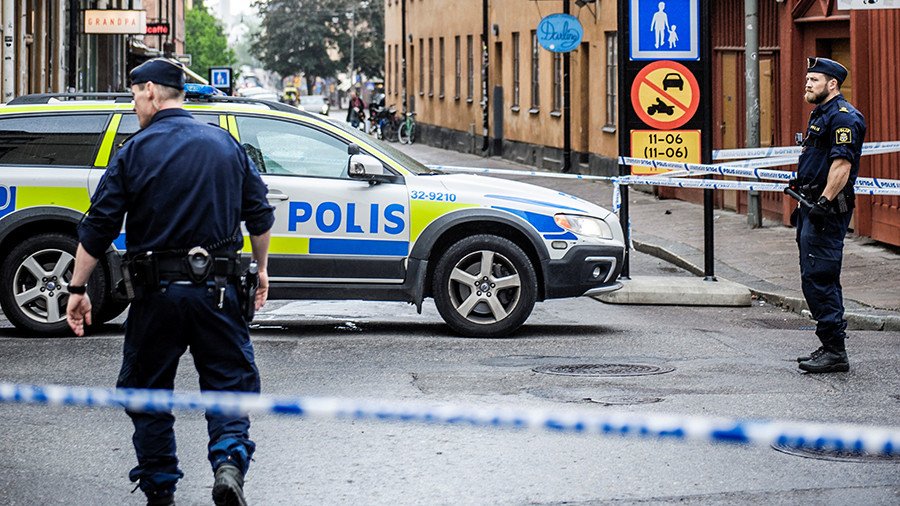 A man died in the hospital after sustaining serious injuries caused by an exploding object he picked up from the ground near Varby gard metro station in Stockholm, Sweden.
Police first reported the incident in the Huddinge district of the Swedish capital at 11:07am local time (10:07am GMT) on Sunday. The area near Varby gard metro station was cordoned off after an unidentified object exploded, according to local police.
The man, who picked up the object from the ground, was taken to the hospital, where he later succumbed to his injuries, according to police.
Local media reported that two people – a 60-year-old man and a 45-year-old woman – were injured in the incident.
Police believe that the incident was not terrorism-related, a police spokesman said, according to Reuters.
"There is obviously something that has exploded strongly ...But we will have to wait for the technical investigation," the police said, adding that a murder investigation had been launched.
Vårby Gård Subway explosion: Reports: Object lay on the ground when a person picked up the object which then exploded. COMMENT: Device may be low yield explosive or Grenade.There have been a series of criminal Grenade incidents in #Stockholm 2017 COMMENT ENDS.#Sweden#huddingepic.twitter.com/XH0MZYRSTK

— Intelligence Fusion (@IntellFusion) January 7, 2018
"Most likely, it was a hand grenade that exploded," police said in a later statement, adding, that further investigations and inspections are needed.
"We currently suspect it could be an old hand grenade," police official Lars Alvarsjo told the SVT channel, reinforcing the grenade theory. He added that local police have seen an increased inflow of such weapons into criminal circles. "Many hand grenades are brought from former Yugoslavia, and then they may be kept in basements for several years," Alvarsjo told the channel.
You can share this story on social media: