Two firebombs thrown at Jewish chapel in Malmo, Sweden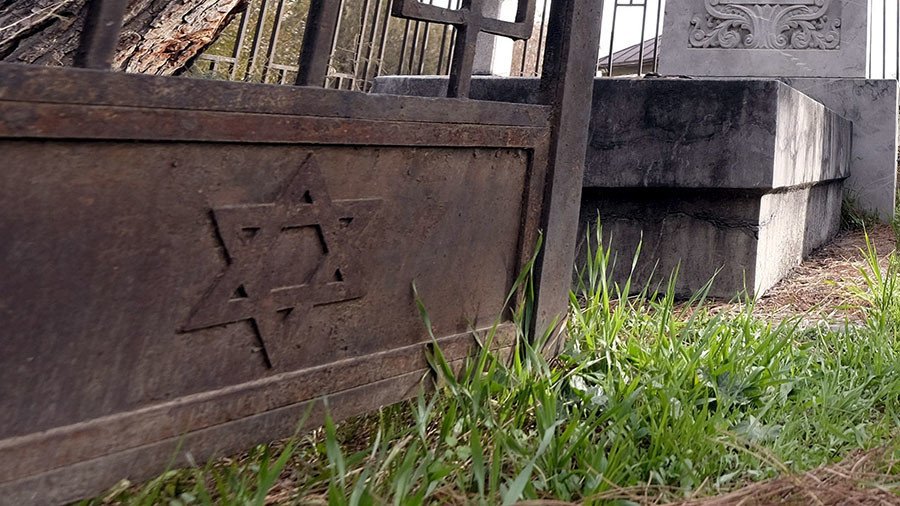 Two firebombs have been found outside a chapel at the Jewish cemetery in the Swedish city of Malmo as authorities step up security at Jewish sites after an attack on the Gothenburg synagogue. The incidents follow the US recognition of Jerusalem as Israel's capital.
Swedish police is looking into an attempted arson attack on the Jewish chapel after two bottles with what assumed to be an inflammable fluid were found Monday, Sveriges Radio reported, quoting police spokesman Lars Forstell.
Although the fluid burned, the chapel suffered no damage. Pictures shared by local media show bottle fragments strewn in front of the door, with the ground darkened from fire.
The Jewish Assembly of Malmo said the suspected attack is "extremely serious."
"We strongly emphasize that we can never accept being subjected to threats and attacks," Assembly chairman Freddy Gellberg said.
Police reckon the incident took place between late Friday and Monday morning, the Aftonbladet reported, citing another police spokesman, Nils Norling.
The incident comes as the country's authorities beefed up security at Jewish sites after a group of masked youths hurled Molotov cocktails at a synagogue in Gothenburg late Saturday, where local Jewish students were holding an event.
On Friday, Sweden's third-largest city saw dozens of pro-Palestinian demonstrators chant anti-Jewish slogans, threatening "an intifada from Malmo." The gathering came in the wake of US President Donald Trump's decision to officially recognize Jerusalem as the Israeli capital, sparking angry protests across the globe.
Malmo synagogue rabbi, Moshe-David HaCohen, and the Muslim leader in Sweden, Imam Sheikh Maher, reacted to the events with a joint statement: "We do not accept any form of anti-Semitism or aggression against Jews in Malmo, in the same way that we do not accept any form of racism or discrimination," AFP quoted.
You can share this story on social media: