'Madness & reason': Construction begins on world's largest underwater restaurant (PHOTOS)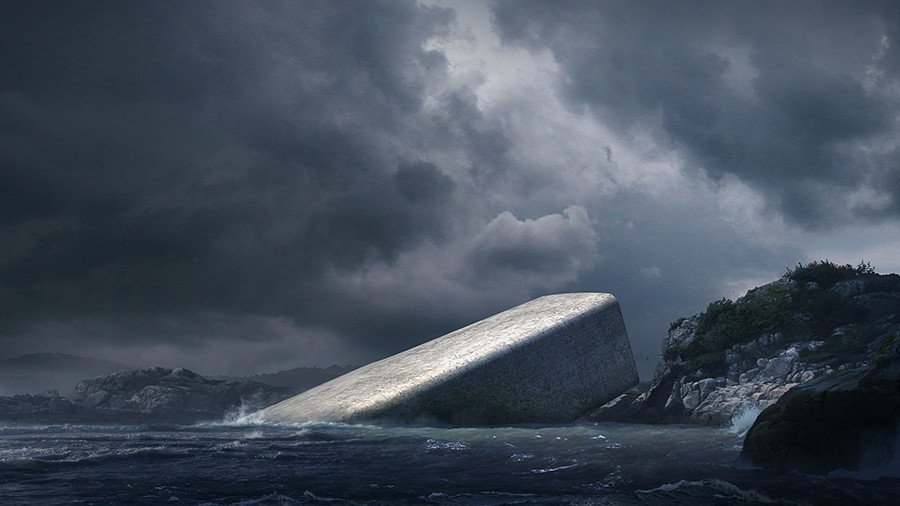 Construction has commenced on what is set to be the world's largest, and Europe's first, underwater restaurant. The extraordinary project will transform a concrete container into an up close and personal view of subsea life.
Expected to open in March 2019, the aptly-named Under will sit on the southernmost tip of Norway in the Lindesnes region. Founder of the project Gaute Ubostad describes the venture as a "mixture of madness and reason."
READ MORE: New bee species found thriving in former Arctic nuke site - study
Construction for the submerged dining experience is taking place on a barge and once complete, the structure will be lowered into the sea and attached the foundations on the seabed via steel rods. The entire structure will weigh between 1,500 and 2,000 ton when finished – or the equivalent of 1,500 cars, according to those involved.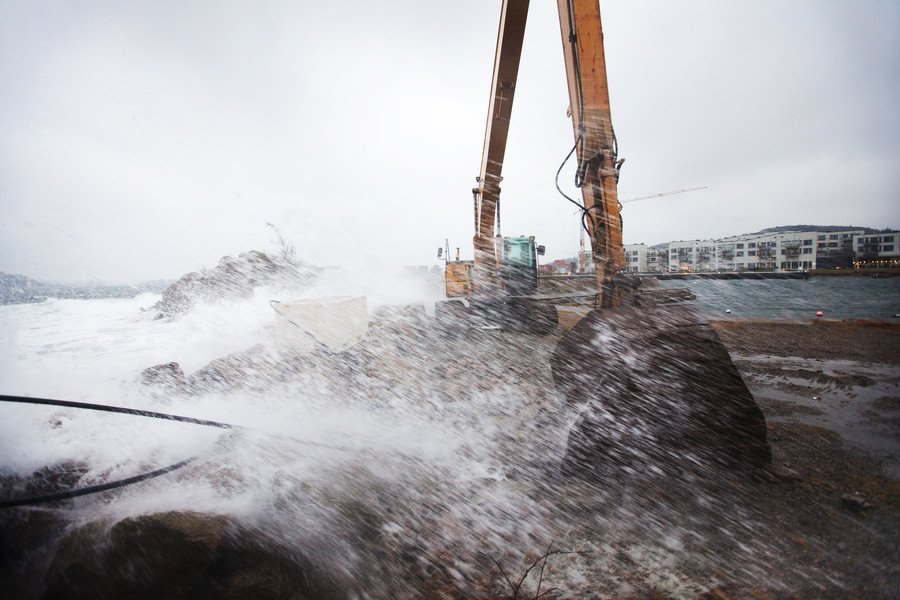 The underwater restaurant, designed by the architectural firm Snohetta, will look like a thick, rectangular pipe made out of rough concrete. Part of it will sit on the shore while the remainder lies submerged six meters below sea level, resting on the seabed.
Work on the interior of what the owners ambitiously declare will be the largest underwater restaurant in the world will take place under sea once the pipe-like building is in situ.
"What makes it so complicated and unique, is the fact that it isn't going to be a simple, concrete storage tank, but rather an amazing, unique experience for people due to the location, the architecture, the interior, the underwater view and the gourmet food," Arne Marthinsen, construction project manager said.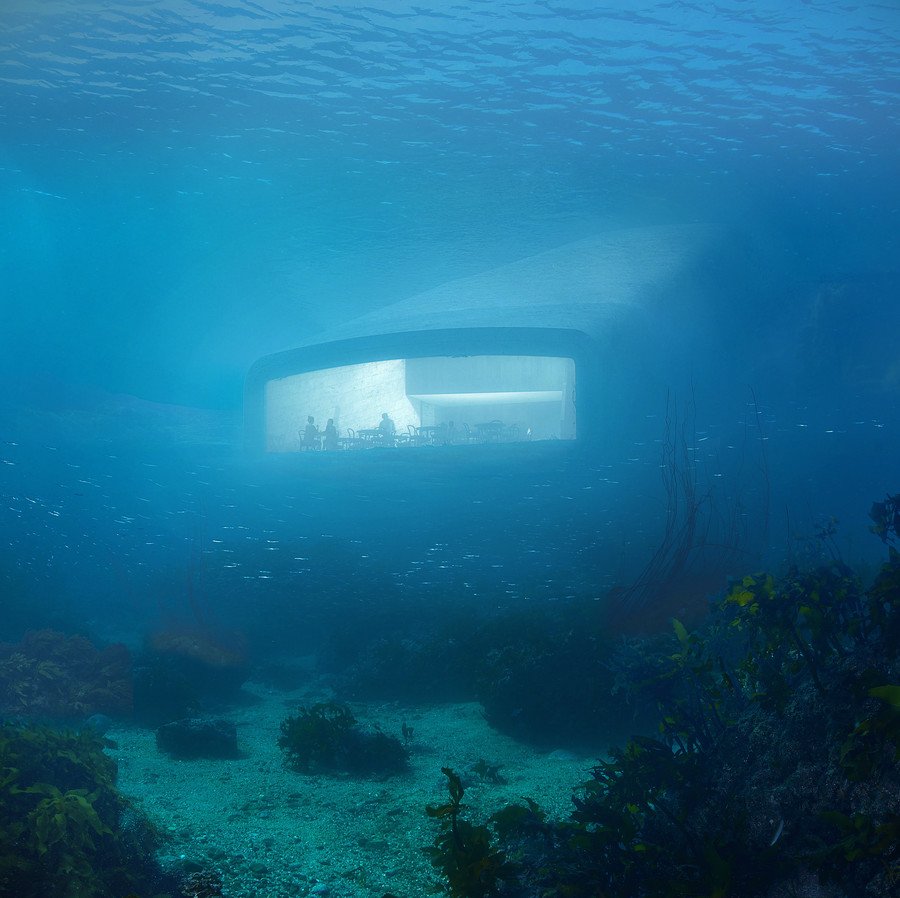 Sea conditions obviously present a particular challenge for the project. "The construction must be able to withstand enormous natural forces from both the sea, the waves, the weather and the wind," Marthinsen added. "Should a thousand-year wave occur, you will be completely safe within the restaurant."
Pre-bookings for the 265 square meter restaurant will open next month – over a year before it's expected to open its doors.
Hurawalhi restaurant in the Maldives is currently home to the world's largest all-glass undersea restaurant, situated some 5.8 meters under water.
Like this story? Share it with a friend!
You can share this story on social media: