Last thing Syria needs after beating ISIS is another conflict – German FM on Turkish op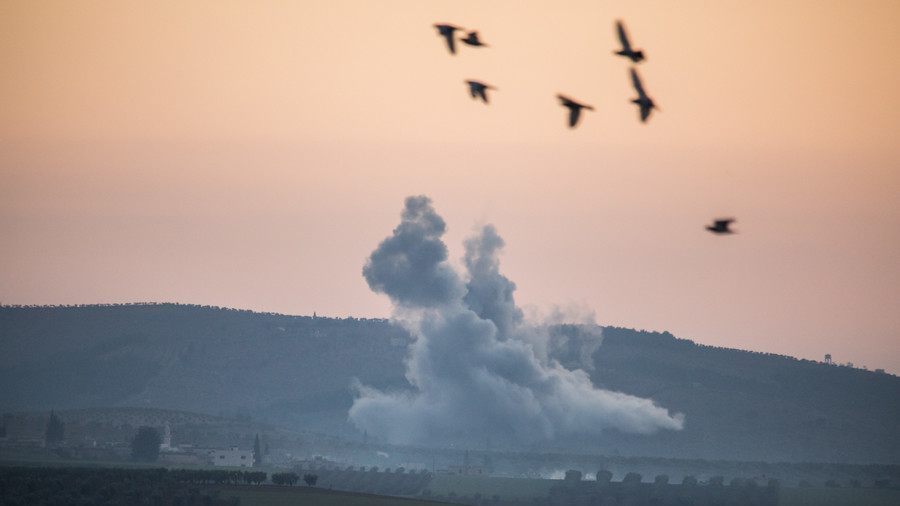 Germany's foreign minister has spoken out about the Turkish operation in Afrin, saying the last thing Syria needs after its fight against Islamic State (IS, formerly ISIS) is a new military confrontation.
"We have been monitoring the developments in northern Syria with concern. The military confrontation between Turkey and the Kurdish forces carries risks that are inestimable," Sigmar Gabriel said, as quoted by Sputnik.
Gabriel went on to state that both Turkey and the Kurds have made great efforts in their fight against IS. He noted that Syria now needs to focus on taking further steps towards peace.
"After success in the anti-IS struggle Syria needs further steps toward stability and peace ... All the efforts should be focused on progress at the political level," Gabriel said, adding that the last thing the country needs is yet another confrontation.
The foreign minister pointed out that Syria will have an appropriate opportunity to "make progress on the political level" during the next round of Geneva negotiations in Vienna, which are scheduled to take place next week.
Meanwhile, a spokesman for the US-led coalition in Syria - which Germany is part of - told TASS that "we are aware of the Turkish mortar attacks" in the region, adding that "the coalition does not conduct operations" in the area.
"Although Turkey is a valuable member of the global coalition, all actions of Turkey are taken unilaterally," he said. "We urge all parties to avoid further escalation and focus on the defeat of IS, our common threat."
US Secretary of State Rex Tillerson also told his Turkish and Russian counterparts in a phone conversation that Washington is "very concerned" about the situation in Syria, Reuters reported. The US State Department has urged its NATO ally Turkey to exercise restraint and ensure its military operations remain limited in duration and scope, in order to avoid civilian casualties.
Like this story? Share it with a friend!
You can share this story on social media: