Can of worms: Girl hospitalized after drinking Coca-Cola complete with invertebrate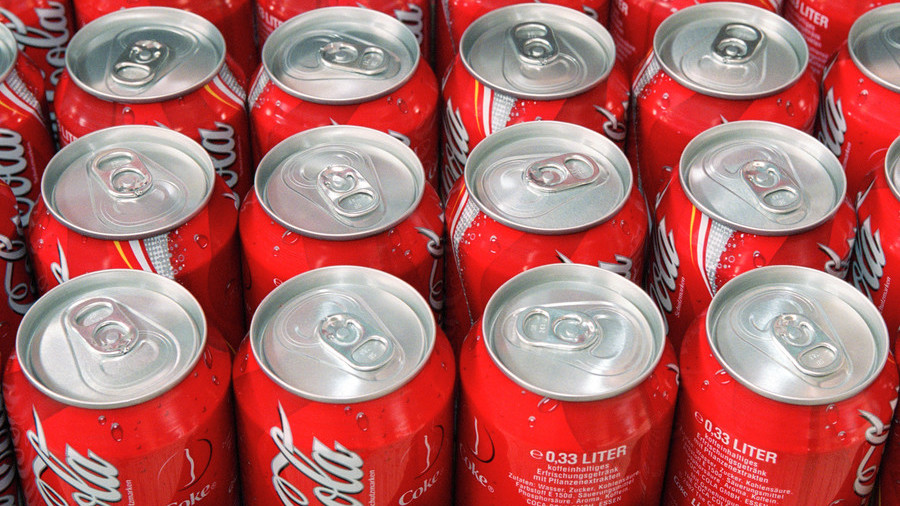 Imagine taking a big swig from a can of Coca-Cola only to find you had swallowed a worm. That's exactly what happened to a 12-year-old Italian girl who had to be taken to hospital after the revolting incident.
The youngster from the town of Andria in southern Italy noticed the worm in her mouth as she took a gulp from the coke can, Italian news agency Ansa reports.
She was taken to hospital where doctors monitored her condition and carried out a number of tests. Thankfully the investigations found no sign of any harm.
READ MORE: 'No dessert until you eat your cricket': Insects set to enter menus after EU ruling
"According to a first macroscopic examination of the worm there are no elements that cause concern but we will send the sample to the zooprophylactic institute of Foggia for in-depth analysis by experts," hospital spokesman Stefano Porziotta said.
"The girl isn't suffering from vomiting or diarrhea or other alarming symptoms; she will remain in hospital for a few hours".
Police officers and inspectors from the Food and Nutrition Hygiene service are also carrying out inspections on the can.
This is far from the first time someone has discovered an intruding creature in their beverage. In May last year New York woman Barbara Cline fell ill after swallowing "some kind of animal" in a carton of Vita Coca Pure Coconut Water. Moreover, as any student of the Law of Torts will tell you, a snail in a bottle of ginger beer has the power to rewrite legal history, as happened in the case of Donoghue v Stevenson.
Like this story? Share it with a friend!
You can share this story on social media: