Celestial danger: Prime targets for Earth-bound meteorites identified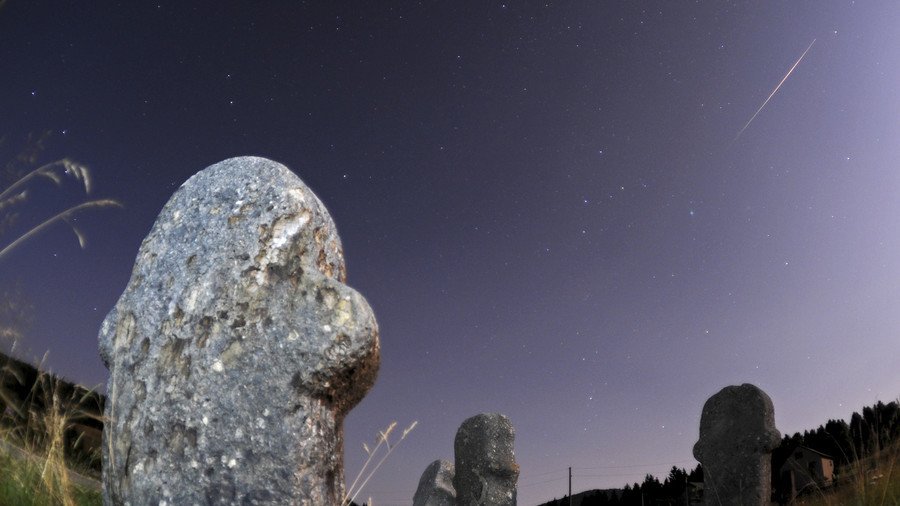 Russia, Canada, and Northern European countries are the primary targets for asteroids and meteorites falling to Earth, Columbian scientists have found. But don't get packing just yet, because nowhere is really safe.
Scientists Jorge Zuluaga and Mario Sucerquia from the University of Antioquia in Medellin (Colombia), analyzed the probability of a space rock falling in different regions of the Earth using a process called "Gravitational Ray Tracing" (GRT).
The fact that the Tunguska and Chelyabinsk meteorites, over a century apart in time, were only separated by 2,300 kilometers (some 1,400 miles), led the Colombian physicists to conclude that some regions of our planet are more prone to this danger than others.
"At a given time, not all points on Earth are equally prone to impacts (geographical instantaneous distribution is not uniform)," Zuluaga and Sucerquia said in their paper.
Using the GRT model designed to compute the "relative impact probability (RIP) on the surface of any planet," the scientists discovered that areas closer to the polar regions are more likely to be hit. Northern Europe, Russia, and Canada are the primary targets for celestial bodies, the researchers warned.
Scientists discovered that it is safer to reside in the equatorial and tropical countries of Africa, Asia, and South America. "Points close to the apex equator in the day side of the Earth have lower impact probabilities than points in the antisolar region," Zuluaga and Sucerquia pointed out. But even there, scientists warned, you can still get hit by a space rock, depending on the time of the day.
Meteorite hunters should welcome the conclusion of the new research, which basically says that meteorites and asteroids can still strike anytime, anywhere – although some might want to go north for a bigger haul.
Enthusiasts have already discovered the first pieces of the fireball that fell in Michigan this week. Chelyabinsk meteorite fragments that exploded over Russia on 15 February 2013 have been very popular on the market. The largest fragment discovered but not sold weighs 654 kg (1,442 lbs) and was raised from the bottom of Lake Chebarkul.
The Holy Grail for celestial body hunters continues to be the search for fragments of the Tunguska meteorite which struck Russia in 1908, and caused a massive explosion near the Stony Tunguska River, now Krasnoyarsk Krai. The blast was so powerful that it flattened 2,000 square kilometers (770 square miles) of Siberian forest and was believed to be 1,000 times more potent than the bomb that was dropped on Hiroshima almost 40 years later. Tunguska meteorite fragments are being recovered to this day.
You can share this story on social media: