Digital devotees: Catholic church installs card payments units (PHOTO)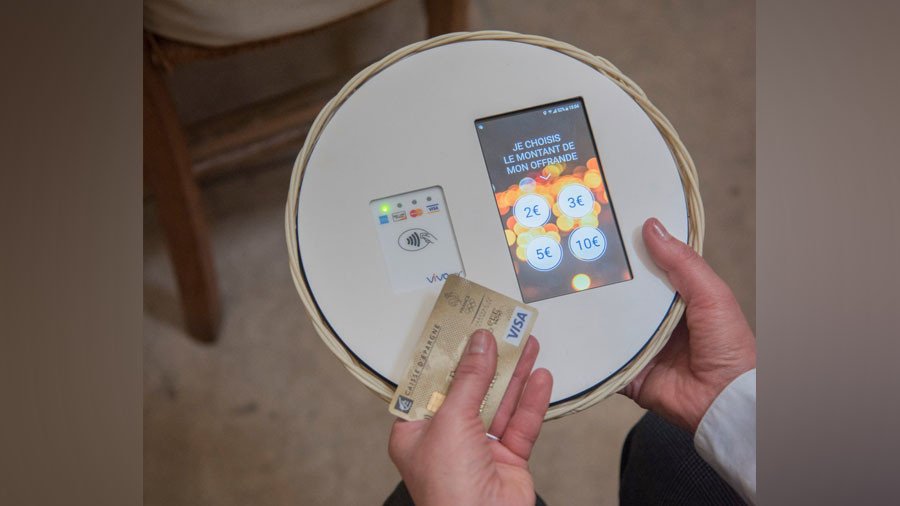 Not to be left behind in the digital age, a Catholic church in France has installed card terminals to take donations from willing parishioners.
This digital upgrade has been rolled out at the Saint-François de Molitor church in Paris. Devout Catholics can now simply tap their card on one of five wireless terminals circulated during mass in the traditional wickers baskets, previously used to gather church-goers change.
Patrons are invited to make a donation ranging from €2 to €10, though the church denies it's all about cold hard cash.
"The Church is committed to supporting everyone in the new ways of life and consumption," the Paris diocese said in a press release.
"The dematerialization of the means of payment is also part of the challenges the Church has to take up. Whether through a connected basket, with contactless payment, or through a smartphone app."
You can share this story on social media: