Catholic Church 'is failing to train priests in exorcism' – Irish priest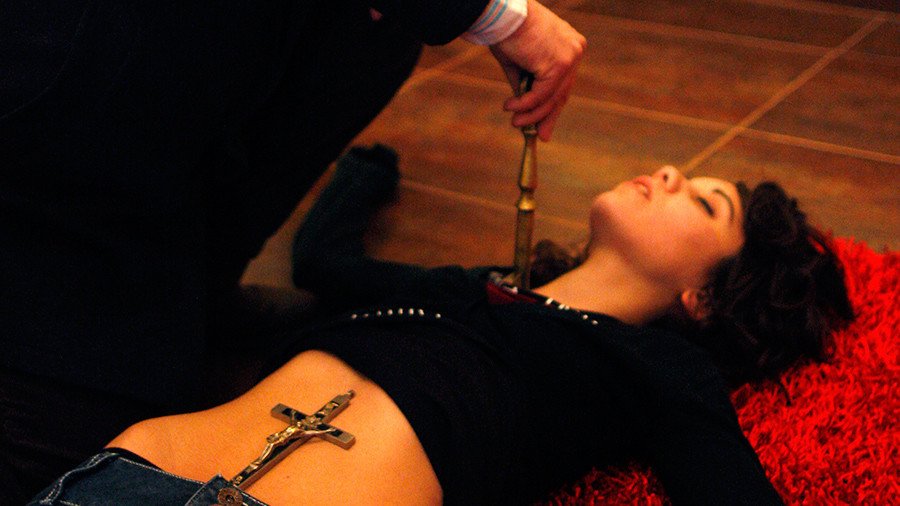 An Irish priest has criticized the Catholic Church for what he sees as its failure to train priests in the practice of combating demonic possession.
Speaking in a documentary with Irish state broadcaster RTE, Father Pat Collins claimed there has been a rise in the public's interest in the "evil spirits" in recent times, and lambasted senior figures in the church for failing to acknowledge and act on this reality.
"It appalls me that we have no safeguarding from the evil spirits," he said. "I say that in the sense that we don't train anybody to deal with these cases. Priests – it's not that they don't care – but they don't know enough about it."
READ MORE: Devil's in the detail: Exorcism guidebook translated into English for first time
The priest, who is also a trained psychologist, does not discount mental illness and other economic and environmental factors in this perceived rise, but places the blame squarely with the public's collective loss of faith in God.
"There is a morbid interest in evil spirits in society. It's interesting as people lose faith in God, they are increasing their interest in the devil and it's purely morbid," Collins said. "I'd say to anyone who's got that morbid interest, 'If you had to deal with evil as someone have to do, it is horrible, it is pure darkness.'"
In 2014, Pope Francis officially recognized the International Association of Exorcists, a group of 250 priests in 30 countries who help free the faithful from demons. The Vatican newspaper L'Osservatore Romano reported that the group's statutes had been approved in the Vatican's Congregation for Clergy, giving recognition under canon law to perform an exorcism ritual.
Last year, Valter Cascioli, a psychologist and scientific consultant to the International Association of Exorcists, called the lack of practicing exorcists "a real emergency."
"There is a pastoral emergency as a result of a significant increase in the number of diabolical possessions that exorcist priests are confronting," he told the La Stampa newspaper. "The number of people who take part in occult and satanic practices, which lead to serious physical, psychological and spiritual damages, is constantly rising."
READ MORE: Christian exorcisms on the rise, threaten mental health – report
In March, Fr Vincent Lampert, the exorcist for the Archdiocese of Indianapolis in the US, also reported a rise in demonic activity. Speaking to the National Catholic Register, Lampert said: "The problem isn't that the devil has upped his game, but more people are willing to play it."
The practice of exorcism gained prominence in popular culture following the release of the horror movie 'The Exorcist' in 1973. In the film, which was apparently based on actual events, a priest seeks to exorcise a demon that has taken possession of a young girl's body.
Following the publication of a report in the UK earlier this year into religion and mental health, the study's author, Ben Ryan, told the Guardian that some Christians were treating their mental health as a spiritual issue. "So if someone tells a church leader they are suffering from depression, sometimes the response is that everything can be treated with prayer. The extreme end of that is exorcism," he said.
You can share this story on social media: