Having a ball! Moscow tiger getting ready for FIFA World Cup (VIDEO)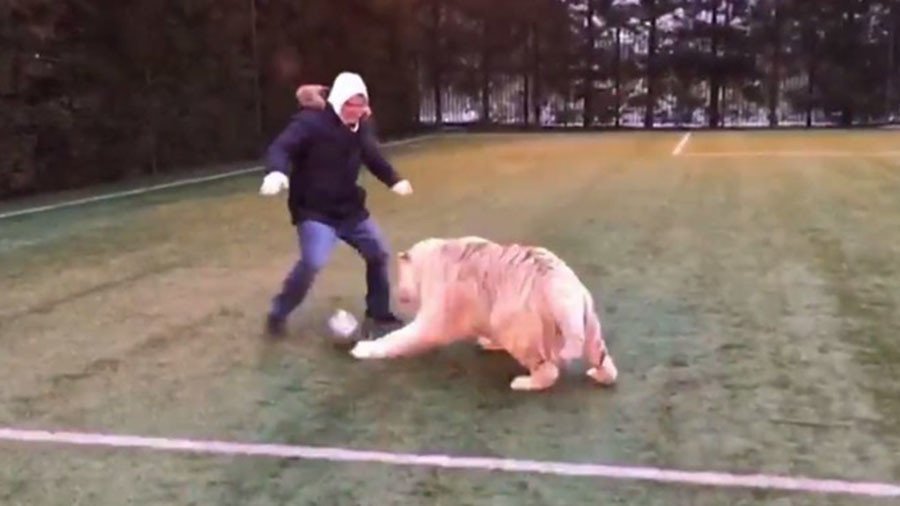 With the 2018 FIFA World Cup Russia on the horizon, football fever has even spread to our four-legged friends, as one furry Muscovite is shown getting a real kick out of practice.
Footage obtained by RT's Ruptly video agency shows White the tiger getting ready for the big game with his trainer Mikhail Zaretsky on a pitch somewhere in Moscow. Zaretsky looks after several tigers and other large animals, and together, their antics have amassed more than 145,000 fans on his Instagram account.
READ MORE: 'Too fat to breed': Delhi Zoo sends back glutton jaguar for being too lazy to have sex
"That's not fair, you're not allowed to use your teeth!" the trainer says. If he makes the team, however, it's not clear how much of an asset White will be, as the video reveals that the big cat tends to just chew on the ball and lie there.
You can share this story on social media: