'Too fat to breed': Delhi Zoo sends back glutton jaguar for being too lazy to have sex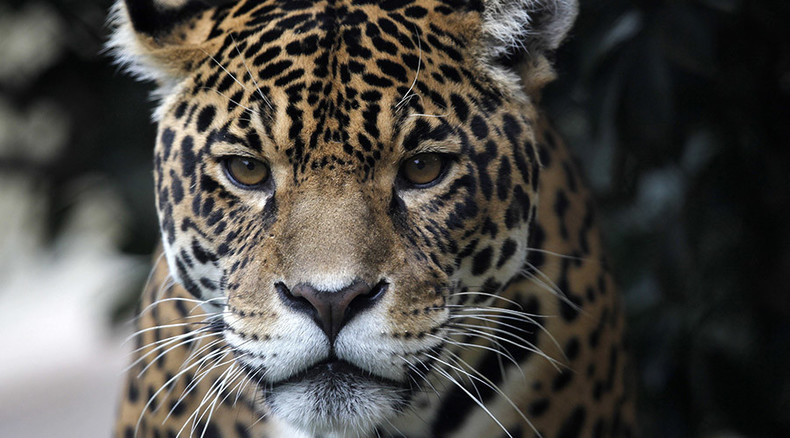 A 12-year-old jaguar is being sent back from New Delhi zoo after he was found "too fat to breed," zoo officials said, adding that he just "lies in a corner and refuses to respond" to females enticing him.
Salman the jaguar was brought from the Thiruvananthapuram Zoological Garden in Kerala, southern India in October 2014. In the year that has passed since he has shown "complete disinterest" in females, Delhi zoo officials told the Indian Express.
In fact he "reached out for its meals more keenly" than for the passionate embrace of Kalpana, his female would-be partner, Delhi zoo curator Riaz Khan said.
"He was brought on a breeding loan but it has been over a year and Salman has shown no interest in mating. In fact, the female is seen trying to entice him but he lies in a corner and refuses to respond. He is too fat to breed."
READ MORE: 'Gay' bull gets #SaveBenjy campaign for slaughterhouse reprieve
Now the Zoo officials have given up hope that the jaguar will ever get interested in Kalpana. Jaguars have no breeding season and can mate at any time, but Salman seems to be ignoring the calls of mother nature, zoo staff said.
"He is lazy, a glutton, just loves to eat and relax. Every morning, we find leftovers in the cages of the other jaguars but this one polishes off his entire food. I am sure if we gave him more food, he would finish off that too. He has a bigger appetite than the tigers here," said one of Salman's keepers.
Tigers are usually much bigger than jaguars. While the weight of a Bengal tiger can vary from 180kg to 258kg, a jaguar's normal weight is considered to be in the 56-96kg range.
According to the zoo, the approximate weight of the lazy jaguar who doesn't want to cope with his sexual responsibilities is more than 100kg.
READ MORE: Penguin missing from flood-ravaged Tbilisi Zoo found hiding in debris
The zoo officials tried to fight the jaguar's love for food – they put him on a strict diet and released it into the larger enclosure, so that the animal would get more exercise.
However, all attempts failed – he wouldn't abandon his two favourite sins, gluttony and sloth, for that of lust. He still "would stroll for a bit, then lie in a corner," according to the keeper.
"So it is best that we send him back home… if he is not fulfilling that purpose then what is the point in keeping him here?" Khan said.