Pope Francis joins flight attendants in mile high matrimony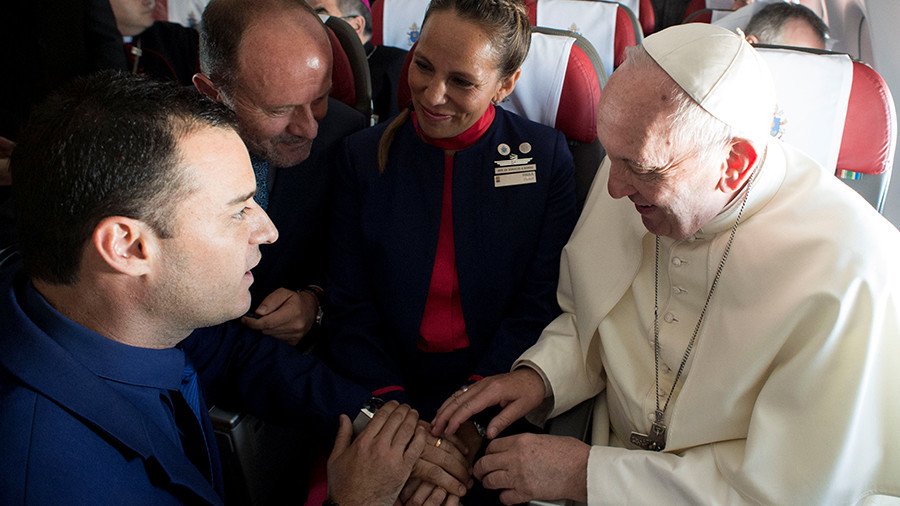 Pope Francis has performed his first ever airborne wedding after two flight attendants tied the knot while aboard a domestic flight in Chile.
Performing the ceremony himself, the pontiff joined flight attendants Paula Podest Ruiz, 39, and Carlos Ciuffardi Elorriga, 41, in holy matrimony on Thursday during a flight from the capital Santiago to the northern city of Iquique.
The couple told Pope Francis that they had been married in a civil service in Santiago. Their planned religious ceremony could not take place in the local parish church due to structural damage arising from the 2010 earthquake.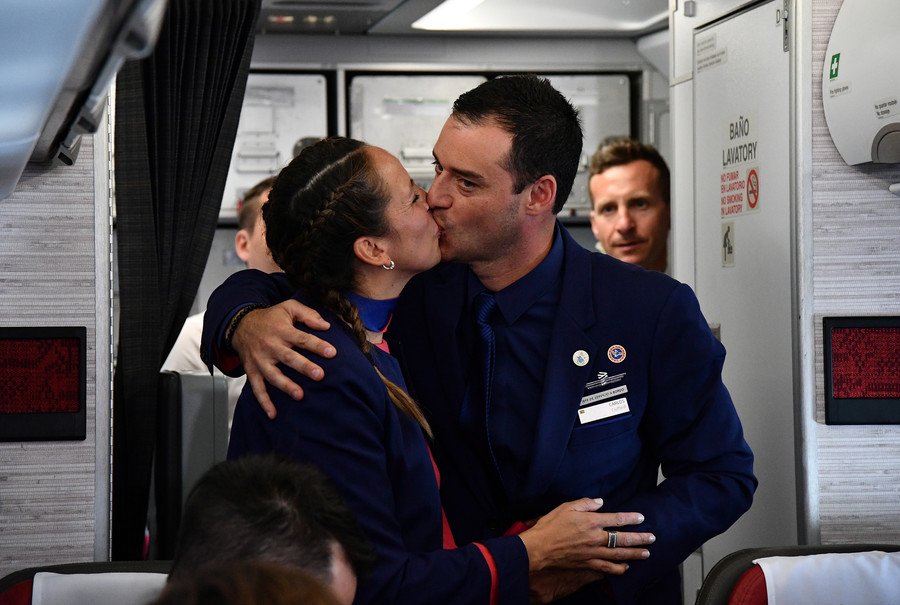 The pair only asked the Argentinian to bless their marriage, but he had other ideas.
"Do you want me to marry you?" Francis asked the couple, according to Reuters. "Here?" they replied, to which the pope responded "yes" and promptly married the happy couple. An airline executive was the official witness and a document was signed by the Chilean bishop onboard.
Pope Francis is on a three-day official visit to Chile. The trip has not been without controversy, however, with with many Chileans voicing their disapproval at the pope's decision to appoint a bishop who is accused of being involved in a sex abuse cover-up scandal as the head of a diocese.
Like this story? Share it with a friend!
You can share this story on social media: