Get out of the way: Russian warplanes land on highway as part of tactical drill (VIDEO)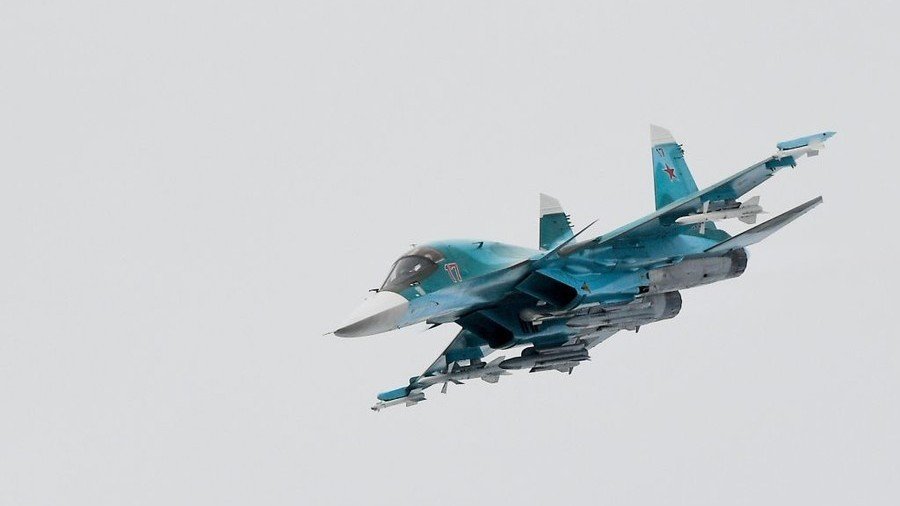 Russia's military turned a highway into a runway for its fighter jets and bombers so that pilots could train landing on unprepared surfaces.
Traffic on a federal highway in Russia's Rostov region was temporarily halted to give way for spectacular training maneuvers by a mixed Air Force unit.
Pilots of the Sukhoi Su-30M2 fighters jets and Su-34 bombers took part in the drill, landing their massive aircraft on an 18-meter-wide asphalt road, Russia's military announced. Due to the difficult weather conditions, the landings were carried out without the warplanes coming to a full stop on the ground.
READ MORE: 'We were on their tail, which means victory in dogfight' – Russian pilot on coalition jets in Syria
The fighters and bombers also carried out an aerial battle with a simulated enemy and performed complex aerobatics. The forces protecting the runway repelled an 'attack', while a Ka-27 helicopter undertook a rescue mission as part of the exercises.
You can share this story on social media: