'Battle for sovereignty': Swiss party kicks off campaign to scrap Free Movement deal with EU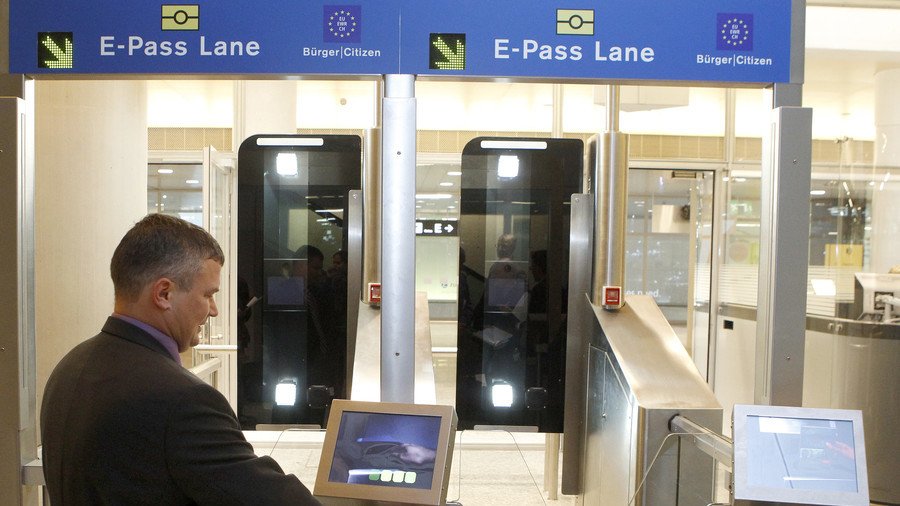 A right-wing Swiss party has started a campaign for a referendum to scrap a deal allowing border-free travel of EU citizens to Switzerland, potentially adding to bilateral tensions.
The right-wing and anti-immigration Swiss People's Party (SVP) and Action for Independent and Neutral Switzerland (AUNS) popular movement have until July 2019 to amass the required 100,000 signatures in order for the popular vote to take place. "A battle for Swiss sovereignty begins today," AUNS-president and SVP member Lukas Reimann said Tuesday.
Those behind the initiative are advocating for the termination of the so-called Free Movement agreement, which allows EU nationals to enter, live and work in Switzerland without restrictions and vice versa. If the referendum "For Modest Immigration" is staged, and voters decide that Switzerland should curb free travels with the block, the Swiss government (Bundesrat) will be given 12 months to negotiate an end to the current deal with the EU. If the talks deadlock, the Free Movement agreement is to be cancelled unilaterally by Bern within 30 days. After that, Switzerland will not enter into accords granting foreigners free access, the initiative states.
The withdrawal from the travel deal, which is one of many interconnected pacts between Switzerland and EU, is likely to add even more tension to the strained relations when it comes to immigration. Swiss voters already approved quotas on immigration in 2014. But, after two years of discussions, the parliament only introduced a system that gave priority to Swiss-based job seekers – Swiss nationals and foreigners registered in Swiss job agencies – but avoided actual quotas on EU workers. The European Commission still retaliated by suspending Switzerland's participation in the EU's scientific and student programs – Horizon 2020 and Erasmus+.
Over the past few years, Switzerland have undertaken a number of actions to distance itself from the EU. In 2015, it threatened to suspend its trade, security and free travel agreements with the bloc, if Brussels did not stop uncontrolled migration into the country.
A year later, the Swiss parliament voted to invalidate its 1992 application to join the European Union, backing a previous decision by the lower house. The original motion was introduced by Reimann.
In late 2017, Swiss President Doris Leuthard urged another referendum to "clarify our (Swiss) relationship with Europe." The statement came after the EU granted Swiss stock exchanges only limited access to the bloc, which was labeled discrimination in Bern and prompted threats of retaliation.
It's unclear at this stage if the anti-immigration campaign will succeed or not. A survey of more than 20,000 people conducted by a Swiss publisher Tamedia this week, found that 55 percent of respondents opposed cancelling the free movement agreement, with 42 percent saying it should be scrapped.
You can share this story on social media: