EU & Switzerland ink historic agreement to end Swiss banking secrecy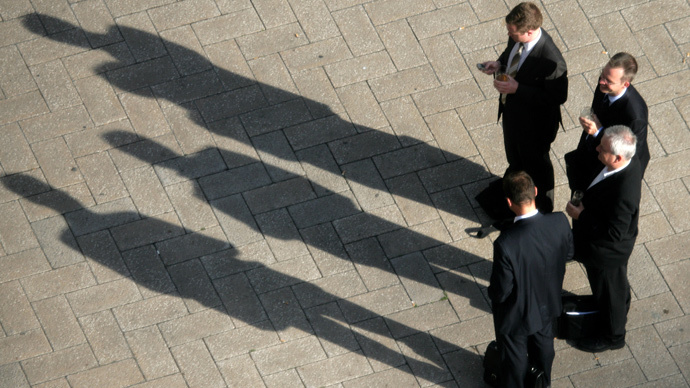 The European Union and Switzerland have signed a tax transparency agreement that will put an end to Swiss banking secrecy for EU residents. The sides will start automatically sharing data on residents' financial accounts from 2018.
"Today's agreement heralds a new era of tax transparency and cooperation between the EU and Switzerland. It is another blow against tax evaders, and another leap towards fairer taxation in Europe," European commissioner for economic and financial affairs, Pierre Moscovici, said in a press release on Wednesday.
The shared data will include names, addresses, tax identification numbers and dates of birth, as well as a broad set of other financial and account balance information, according to the document.
"This new transparency should not only improve Member States' ability to track down and tackle tax evaders, but it should also act as a deterrent against hiding income and assets abroad to evade taxes," the press release said.
READ MORE: Switzerland publishes names of foreign tax evaders – reports
The new EU-Swiss agreement is in line with the new OECD/G20 global standard for the automatic exchange of information.
The commission is currently concluding negotiations with Andorra, Liechtenstein, Monaco and San Marino regarding similar agreements.
Switzerland has been taking steps to tackle its reputation as the world's biggest haven for offshore accounts.
Earlier this week, the country published names of foreign tax evaders after it had received numerous requests from Russia, France, Germany, India and other countries.
Last year, Switzerland agreed to share data and tax information with Singapore, also known as an offshore financial center.
A law enacted in Switzerland in 1934 strictly limited any information shared with third parties, including tax authorities, foreign governments, or even the Swiss authorities. In 2013, the Swiss government said it intended to sign an international agreement sponsored by the OECD to end the special secrecy clients of Swiss banks enjoy. The newly-inked tax agreement on transparency will end that in 2018.
You can share this story on social media: