Fake Russian avant-garde? Art experts say Belgian museum exhibited 'questionable' works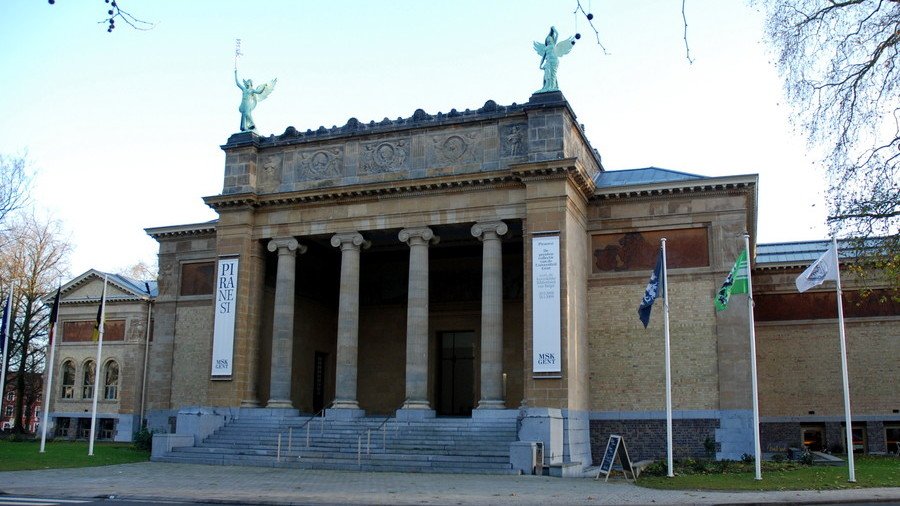 A group of art experts have accused a leading Belgian museum of staging an exhibition featuring 'highly questionable' works, purportedly by Russian avant garde artists.
The Russian Modernism exhibition at the Museum of Fine Arts (MSK) in Ghent claims to have 26 previously unseen works by leading artists such as Wassily Kandinsky, Kazimir Malevich and Alexander Rodchenko. However a group of art connoisseurs and dealers have raised questions about the veracity of the works which they say are "highly questionable."
In an open letter published by the Art Newspaper, the 11 experts, which included art historians who have written and staged exhibitions on some of the featured artists, raised questions about how the institution was able to assemble the collection, courtesy of long term loan by Igor Toporkovski, a Russian businessman based in Brussels.
"All the works exhibited could be defined as highly questionable," the letter states. "They have no exhibition history, have never before been reproduced in serious scholarly publications and have no traceable sales records.
"The exhibited paintings by Wassily Kandinsky and Alexei Jawlensky are not included in the catalogues raisonné—internationally recognized as the definitive sources for determining the work created by these artists."
While the experts do not describe the works as fake it is clear that they are alleging that the works might be inauthentic.
READ MORE: Artist who breastfed dog and fertilized her egg with dog cell wins prestigious prize
In a statement to artnet, a museum spokesperson said it had followed standard procedures to check the paintings' authenticity before launching the exhibition. "We have acted throughout, we believe, correctly in this matter, and in good faith," the spokesperson said.
In October, Toporovski told Belgian press that each piece in the museum had a file of documents confirming its provenance.
Since the letter was released details of the exhibition have been removed from the museum's website.
You can share this story on social media: