Artist who breastfed dog and fertilized her egg with dog cell wins prestigious prize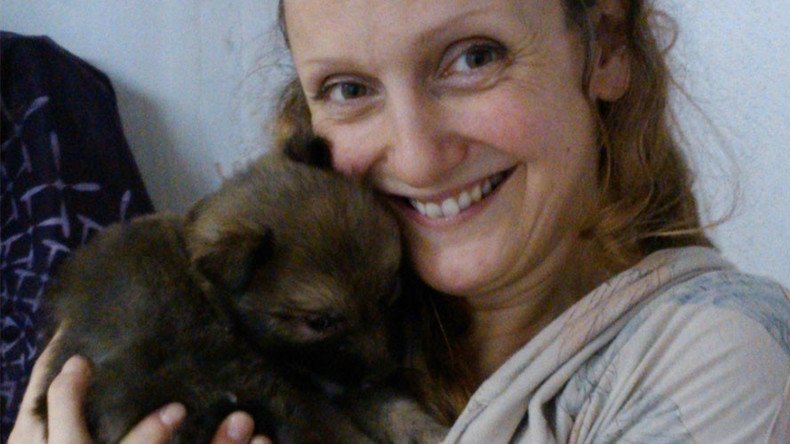 A Slovenian artist breastfed her dogs and fertilized one of her eggs with a dog cell as part of an award-winning three-month art project. She also produced a video documenting the creative process behind the bizarre venture.
Maja Smrekar lived in seclusion with her dogs as part of the lengthy artistic experiment, which was titled "K-9_topology."
During that time, she triggered her body to produce breast milk by systematic breast pumping. She then breastfed her puppy Ada to explore "the social and ideological instrumentalization of the female body and breastfeeding."
Smrekar also took a fat cell from another dog, Byron, and used it to fertilize one of her eggs using a method similar to IVF. The fat cell was a non-sexual cell, so no dog's sperm was used in the project.
The artist said on her website that the project grew out of the "observation of zeitgeist through the so called thanatopolitical dimension of contemporary biopolitical practices." She created a video (parts NSFW) depicting all the stages of the artistic work.
Despite the bizarre nature of the project, it proved remarkably popular with experts and was awarded the top prize in the Hybrid art section of the Prix Ars Electronica, one of the best known prizes in the field of electronic and interactive art.
"What is making this artwork so special is the total commitment of the artist," the jury said in a statement.
"Exposing her body to hormone roller-coasters of false pregnancy and organizing the lab infrastructure to execute the complicated biotech protocol in order to create a poetic masterpiece evoking the challenges of posthumanistic dilemma.
"K-9_topology is a true hybrid artwork with a profound bio-political message and is certain to bring a lot of discussion to the audience from both the art and science sides".
You can share this story on social media: