Kabul can't support army without US money more than 6 months – Afghan president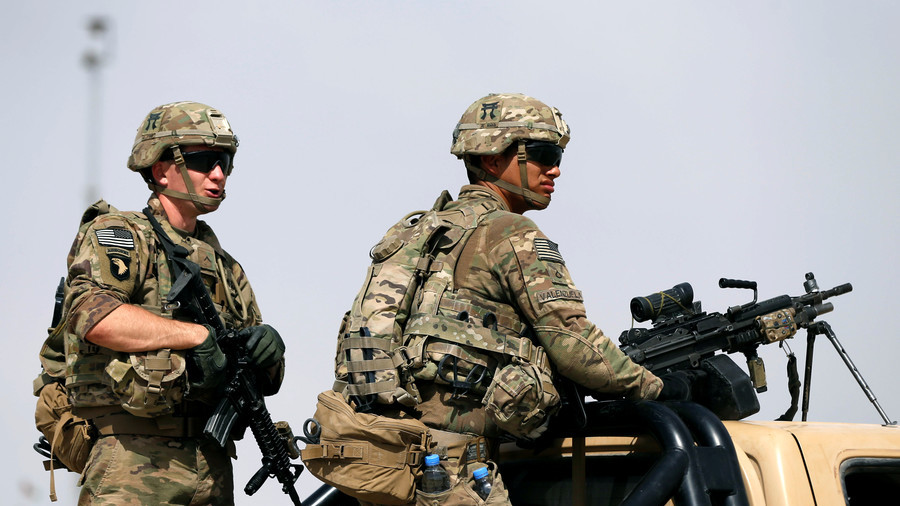 Without American assistance, Kabul can't fight the many militant groups active in the country after 16 years of US involvement. Afghan President Ashraf Ghani says the national army won't last longer than six months on its own.
American taxpayers, who contribute around 90 percent of Afghanistan's defense budget, are bankrolling a war against terrorists in the county, which the government would not be able to continue without the US funding, Ghani told CBS News on Sunday.
"We will not be able to support our army for six months without US support and US capabilities… Because we don't have the money," Ghani said.
Saying that at least "21 international terrorist groups" are operating in his country, Ghani warned that "terrorists can strike at any time."
"Dozens of suicide bombers are being sent. There are factories producing suicide bombers. We are under siege," Ghani told the '60 Minutes' program.
In August, US President Donald Trump announced a new Afghanistan strategy and pledged continued American support for the Afghan military. Trump also said that the US contingent in Afghanistan would be expanded. There are about 14,000 US troops in Afghanistan at present, including the 3,000 sent in September, following Trump's announcement.
This continues the 16-year incursion that has seen over 2,000 US servicemen lose their lives and over $700 billion spent on military assistance, lined with repeated promises of a soon-to-come victory from three successive US presidential administrations.
Last week US military officials told the Wall Street Journal that the Pentagon hopes to increase the American military presence in Afghanistan in time for spring, by deploying an estimated 1,000 new combat advisers to Afghanistan. The Pentagon is also reportedly sending additional unmanned aerial vehicles (UAVs), as well as helicopters and ground vehicles. With the new arsenal, the US hopes it can finally defeat the Taliban and other insurgent groups in Afghanistan.
"This is the end game. This is a policy that can deliver a win," the commander of US Armed Forces in Afghanistan, General John Nicholson, told CBS.
"We're killing them [Taliban] in large numbers. They can either lay down their weapons and rejoin society and be a part of the future of Afghanistan, have a better life for their children and themselves, or they can die," Nicholson proclaimed.
While the Pentagon is focused on the Taliban fighters, who control approximately half the country, Islamic State (IS, formerly ISIS) militants are expanding their presence in Afghanistan, Russia warned late last month. Afghanistan watchers say that with the ever-growing threat from the Islamists the US is unlikely to defeat them anytime soon.
"The majority of the country is far worse than it was before the US and NATO came in... NATO at their peak had 150,000 soldiers, about five years ago, and they could not turn the tide," military analyst Kamal Alam, told RT. "So militarily the US forces and NATO are far less now on the ground... The Taliban are taking more territories. There are more non-state actors like ISIS involved as well. So I think for the US it will be very difficult to turn the tide."
"The Taliban has not only been able to strengthen itself but there are now 20 other international terrorists groups – that is 21 total, including the faction of ISIS," Jennifer Breedon, an international criminal law attorney, told RT. "The problem is that the US lacks in its foreign policy understanding, its knowledge of foreign affairs, its knowledge of foreign states, its knowledge of terrorist regimes and why these regimes are able to flourish."
You can share this story on social media: