Barricades ablaze as French prison guards demand better security (VIDEO)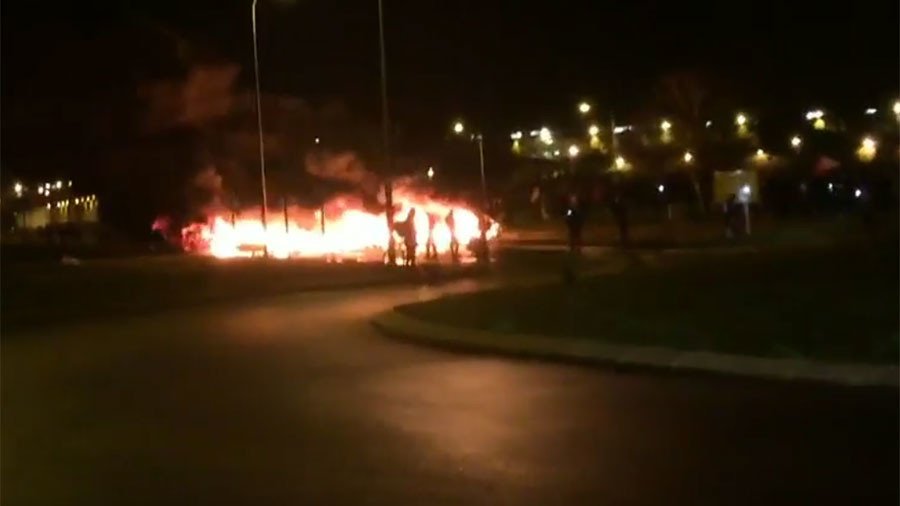 French unions are continuing to call for a blockade of prisons across the country following a day of mass protests by the prison staff, who set barricades on fire, crippling the penal system across France.
Three French unions mobilized thousands of prison guards on Monday after three correctional officers were assaulted last week at the Vendin-le-Vieil prison, 30 kilometers south of Lille, by a German inmate accused of plotting the 2002 suicide bombing at a Tunisian synagogue. Prison staff burned debris and tires and built barricades in protests over violent working conditions in the overcrowded French prison system. The protest at Vendin-le-Vieil then quickly spread to other prisons across the country.
According to the prison administration, 139 of the 188 penitentiary centers in France were "impacted to varying degrees," either by total or partial blockages, picket lines, or walkouts, as prison workers demand tighter security measures at a time when the French President Emmanuel Macron intends to introduce a "comprehensive" overhaul of the country's penitentiary system.
READ MORE: Prison officers block jails in France after blade attack by major Al-Qaeda convict (PHOTOS)
After a day of intense protests, which resulted in the resignation of the head of Vendin-le-Vieil prison, the Ufap-Unsa, CGT-Penitentiary and FO-Penitentiary unions called for more walkouts on Tuesday. Justice Minister Nicole Belloubet will visit the Vendin-le-Vieil prison on Tuesday morning to try to negotiate conditions to end the strike.
You can share this story on social media: