Arrival of Turkish star soccer player leads to scuffles at Istanbul Airport (VIDEO)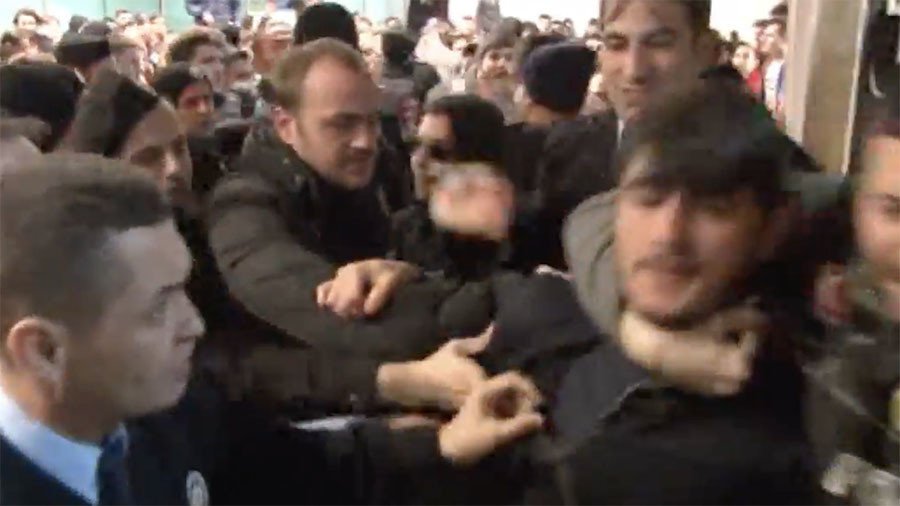 The arrival of renowned Turkish soccer player Arda Turan in Istanbul was marked with scuffles between police and fans, who were a bit too eager to greet the star.
Emotions soared in Istanbul Ataturk Airport on Saturday, when around 200 fans of İstanbul Başakşehir FC gathered to greet their team's new player. Renowned midfielder Arda Turan has returned to the Turkish Super League after seven years playing in European clubs. The player was loaned by FC Barcelona to the Turkish club for the remainder of the 2017-18 season plus two more.
Fans of İstanbul Başakşehir FC carried banners with portraits of Turan and chanted "King of the world arrives" and "Emperor Arda Turan." As he left the terminal, fans lit flares and a cloud of thick smoke briefly engulfed the airport entrance.
READ MORE: Investigation launched after hundreds of Turkish football fans brawl on pitch
Fans and journalists rushed to the star, and security forces, including police officers in riot gear, had to intervene. Brief but intense scuffles broke out as Turan got in his car. Club officials, who were also there to meet their new player, had to calm the fans down.
After Turan left, tensions settled downed and the fans chanted "We're not terrorists, we're supporters."
You can share this story on social media: