China urges US to 'cherish' Iran nuclear deal, slams unilateral sanctions policy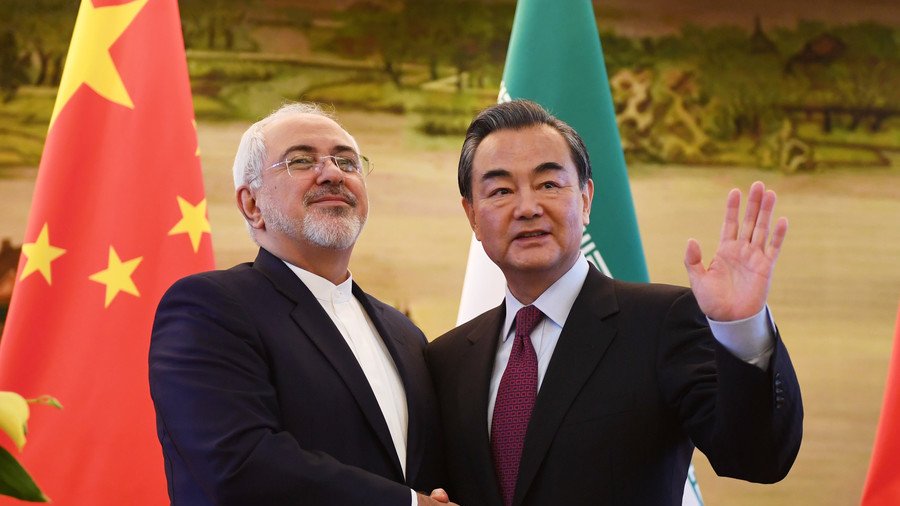 China has reiterated its support for the Iran nuclear deal, praising Tehran for adhering to the agreement despite Washington's unilateral sanctions and constant threats to scrap it unless some "disastrous flaws" are fixed.
"As the JCPOA [Joint Comprehensive Plan of Action] has not come by easily, all relevant parties should cherish it," Chinese Foreign Minister Lu Kan said on Saturday. He was responding to US President Donald Trump's announcement on Friday that he would reintroduce sanctions on Iran if a new nuclear deal is not negotiated within the next four months.
Lu stressed that China "always firmly supports" the deal and considers it an important multilateral achievement that serves a prime example of how international issues can be resolved by diplomatic and political means.
China hopes the landmark agreement, which curbed Iran's nuclear enrichment program in exchange for sanctions relief, will be "universally supported" and the international community will "fully recognize the efforts made by Iran to implement it."
China defended the deal, which has been left hanging in the balance since the beginning of Trump's tenure in the White House, after the US leader waived sanctions against Iran on Friday, saying he would give the deal "a last chance" before the US ultimately withdraws at the end of the 120-day extension.
In a thinly-veiled criticism of the new round of sanctions recently imposed by Washington on Iranian entities, Lu said that China is opposed to "unilateral sanctions imposed by relevant countries on other countries in accordance with their domestic law."
"This position is consistent and clear-cut," he stressed.
READ MORE: 'Iran nuclear deal survived year one of Trump's presidency, can go the distance' – former adviser
Last week, the US slapped sanctions on five Iran-based companies that Washington believes are involved in the country's ballistic missile program.
Washington's apparent plan to wreck the deal was also chastised by Moscow, which warned that the US is on course for a major foreign policy blow if Trump follows through on his pledge, calling the spate of US sanctions "chaos and madness."
You can share this story on social media: