Iran may speed up uranium enrichment if Trump re-imposes sanctions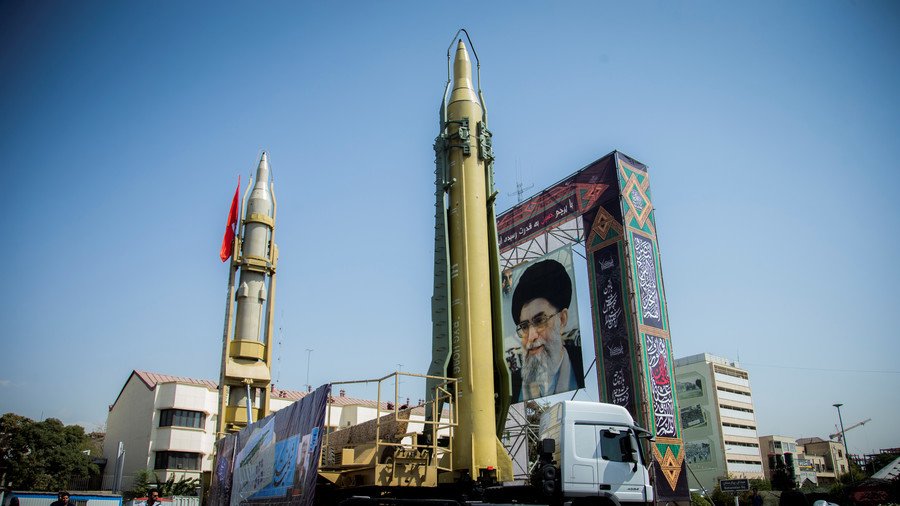 Iran has the capability to increase its enrichment of uranium, the country's atomic energy agency has said, noting that Tehran will perform the "necessary actions" if the US re-imposes sanctions on the country's oil exports.
"If the suspension (of sanctions) is not continued it's a violation of the [Iran nuclear deal] and the Islamic Republic of Iran will, of course, take the necessary actions," Atomic Energy Organization of Iran spokesman Behrouz Kamalvandi told state TV, as quoted by Reuters.
Kamalvandi declined to elaborate on what those "necessary actions" might be, but said later in the same interview that "the capacity exists within the atomic energy agency to speed up nuclear work in various fields, particularly in the field of enrichment, which can be increased several times more than in the period before the nuclear agreement."
US President Donald Trump has until mid-January to decide whether sanctions will be re-imposed. The suspension is part of the landmark deal agreed between Iran and six world powers under Barack Obama's administration, which saw an easing of sanctions in exchange for Iran's curbing of its nuclear program.
Trump has called the nuclear agreement the "worst deal ever negotiated," and has stressed that he could cancel US participation in it "at any time." He refused to certify Tehran's compliance with the deal in October.
Referencing Trump's upcoming decision on sanctions, Kamalvandi said "the American government should think wisely... even though they have shown until now unfortunately that they are not thinking or acting wisely."
Also on Wednesday, a senior aide to Iranian President Hassan Rouhani said that Trump's unpredictable personality makes it difficult to determine whether sanctions will be renewed. "We are prepared for the worst-case scenario," Takht Ravanchi said, according to state media. "Not only in the political field but even on the economic front."
Kamalvandi's remarks come just two days after the head of Iran's atomic energy agency stated that Tehran may reconsider its cooperation in the nuclear agreement if the US fails to respect its commitment to the deal.
"If the US does not meet its commitment in the JCPOA (Joint Comprehensive Plan of Action), the Islamic Republic of Iran would take decisions that might affect its current cooperation with the International Atomic Energy Agency (IAEA)," Ali Akbar Salehi said during a Monday phone call with IAEA general director Yukiya Amano.
You can share this story on social media: