Washington's attitude to Iran 'dangerous and impulsive' – Iranian FM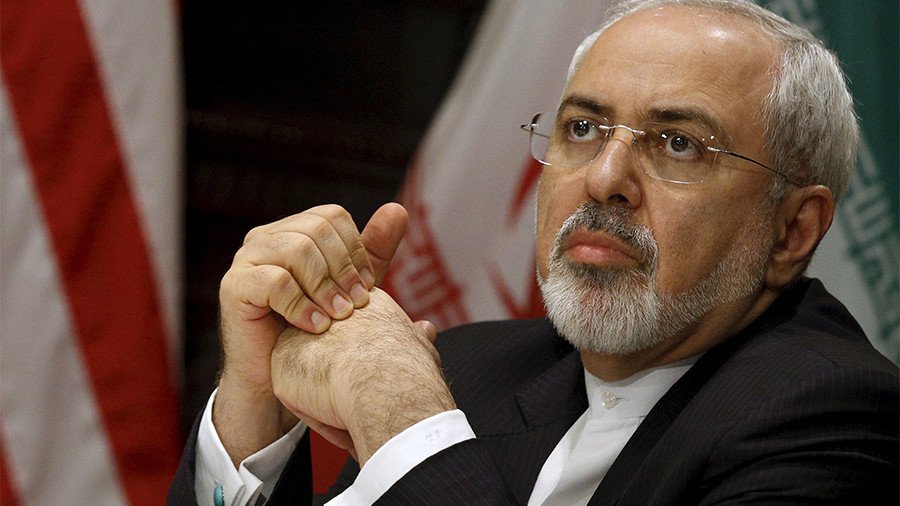 At a press conference in Italy, Iranian Foreign Minister Mohammad Javad Zarif blasted US President Donald Trump for moving to renege on the Iran nuclear deal, as well as American policy in the Middle East region in general.
"We have problems with the policies that are coming from Washington and I believe those policies are extremely dangerous, impulsive and not grounded in reality," Zarif told reporters in Rome, citing the Trump administration's attempts to rewrite the Joint Comprehensive Plan of Action (JCPOA) on Iran's nuclear program, as well as the Gulf diplomatic crisis.
"Generally a revision, or a reorientation, or a cognitive adjustment to our region is highly necessary in Washington."
In October, President Trump announced he would decertify the Iran nuclear deal, calling it "one of the worst and most one-sided transactions the US has ever entered into," and slapped sanctions on Iran's Revolutionary Guard, though he stopped short of actually withdrawing from the nuclear agreement. But, Zarif noted, an earlier Republican administration under George W. Bush had tried to force Tehran to end its program of nuclear enrichment, and failed because the US refused to compromise.
"International relations are about finding a balance between give and take," the Iranian official said. "If people try to achieve a zero-sum option, they will end up losing. It's not that one side will win, the other side will lose.
"That's what the JCPOA is, it's a balance. It's not what we want, it's not what the Americans want, it's not what the Europeans want, but it's what we could achieve, and I think the sooner the American administration in Washington realizes that, the sooner we can get over this."
Zarif added that the Americans' reneging on their promises in the nuclear deal makes them unreliable and untrustworthy partners. However, despite the rivalry and division with hardliners in his own country, the renewed pressure and sanctions from the US has had actually helped to unite Iranians.
READ MORE: Riyadh 'fuels terrorists, wages war' while Tehran works on regional peace process – Iranian FM
"The United States' pressure has in fact created more solidarity inside Iran. I am being attacked much less in Iran today than I was before Trump was elected. So, I thank him for that!"
By contrast the other signatories to the JCPOA agreement, including Russia and the European Union, have stood by the deal, arguing that Iran has honored its obligations under the arrangement.
Towards the end of the conference, one of the other panelists asked Zarif what it would take to have Trump and Iranian President Hassan Rouhani sit down for a meeting.
"You need to show respect before you ask for a meeting," the foreign minister replied. "Meetings, international relations, should be based on equal footing and mutual respect. And once any US administration is ready to exercise that, then it will be a different situation."
You can share this story on social media: