Israel, Saudi Arabia & Egypt wanted US to bomb Iran before nuclear deal – John Kerry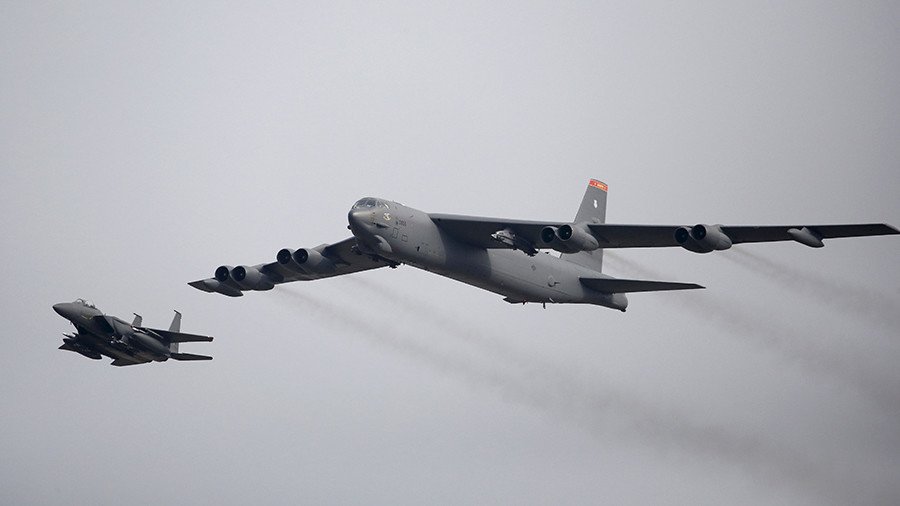 The leaders of Israel, Saudi Arabia and Egypt all pressurized the US to bomb Iran prior to negotiations on the 2015 nuclear deal, former US secretary of state John Kerry said. He described the proposition as a "trap in lots of ways" for Washington.
Kerry, who chaired the US Senate Foreign Relations Committee before heading the US diplomatic corps in 2013, recalled how he met Saudi King Abdullah, Egyptian President Hosni Mubarak and Israeli Prime Minister Benjamin Netanyahu in his capacity as legislator. All three leaders lobbied him for military action against Iran. "Each of them said to me: You have to bomb Iran, it's the only thing they are going to understand," he said.
"I remember that conversation with President Mubarak. I looked at him and said: It's easy for you to say. We go bomb them and I bet you'll be the first guy out there the next day to criticize us for doing it. And he went: 'Of course, ha-ha-ha-ha!'" Kerry said. "It was a trap in a lot of ways. But more importantly, Prime Minister Netanyahu was genuinely agitating towards action."
It was not clear when the meetings Kerry mentioned took place. He chaired the committee from 2009. Mubarak was deposed in February 2011, while King Abdullah died in January 2015.
Kerry, who was part of a panel of experts at a nuclear weapons reduction forum at Washington National Cathedral on Tuesday, used the occasion to defend the 2015 nuclear deal with Iran, which he helped to negotiate. The deal, in which Russia was also a major negotiator, placed restrictions on the Iranian nuclear industry in exchange for lifting UN, US and EU economic sanctions against Tehran. Kerry said without the deal Saudi Arabia, Turkey, and Egypt would likely be developing nuclear weapons of their own today while a military conflict with Iran would be a very likely possibility.
The former top US diplomat criticized President Donald Trump for trying to undermine the deal. During the election campaign, the Republican nominee repeatedly called the agreement "a bad deal" and threatened to scrap it once elected. "That was a blatant over-simplistic political appeal to the American Jewish community. That's all what it was, because most of those people hadn't read the agreement," Kerry said, adding that the rhetoric had "polluted the water" for American diplomacy.
Trump has since refused to recertify the agreement, arguing that the US got disproportionately few benefits from it, and referred the document to US legislators. The move was criticized by other signatory nations, which slammed Washington for compromising the landmark deal, with Kerry subscribing to it during the panel. Kerry said he was not sure what positive outcome the Trump administration could expect from "giving the nuclear agreement to the Congress to fix," adding that whatever "fix" was suggested for the deal, it would be perceived in Tehran as "a backdoor effort to kill the deal."
Kerry suggested that Washington should not make the nuclear agreement hostage to whatever other differences it has with Tehran, be it Iranian missile development, ties with Hezbollah or Houthi rebels in Yemen. He said that the only reason missile-related sanctions against Iran were not lifted under the deal was that then-US envoy to the UN, Samantha Powers, "very cleverly snuck them in at the last minute… and nobody really noticed it."
Saudi Arabia has lashed out at Tehran on numerous occasions recently, even comparing Iran's Supreme Leader Ayatollah Khamenei to Hitler. Tehran hit back by saying that it was Riyadh who causes tensions and "wages war" in the region.
You can share this story on social media: