'Shrewd & mature N. Korean leader has won this round' – Putin on peninsula crisis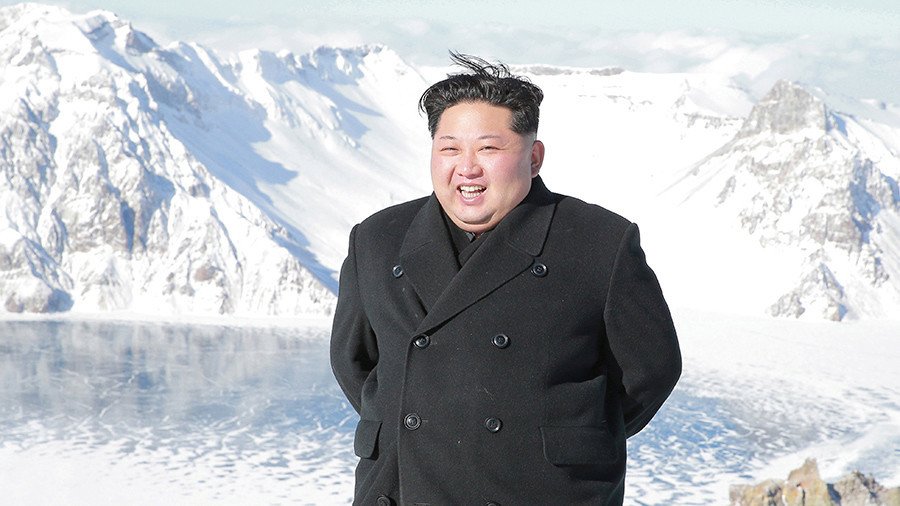 North Korean leader Kim Jong-un has emerged a winner in the latest crisis around the Korean Peninsula, Russian president Vladimir Putin said. He believes Pyongyang is now trying to defuse tensions.
"I believe, Mr Kim Jong-un has certainly won this round," Putin told journalists at a meeting with the Russian media. He said North Korea has achieved its strategic goal.
"He has a nuclear [charge] and a … missile with a range of up to 13,000 kilometers that can reach almost any place on Earth or at least any territory of his potential adversary," Putin told journalists on Thursday. The Russian president said the North Korean leader is likely to be seeking an easing of tensions in the region.

"He is already an absolutely shrewd and mature politician," Putin added.
The latest crisis around the Korean Peninsula broke out in September 2017 after Pyongyang claimed it had conducted a hydrogen bomb test. The US responded to North Korean actions by flexing its muscles and conducting a number of military drills in the region with its allies South Korea and Japan. North Korea replied to this saber-rattling by conducting several missile tests, including one, according to Pyongyang, involving an intercontinental ballistic missile.
Both Pyongyang and Washington, along with its allies, added further fuel to the fire by issuing repeated threats against one another. US President Donald Trump repeatedly said the US could use a "military option" in dealing with the crisis and even threatened to "totally destroy North Korea" during the annual General Debate of the 72nd session of the UN General Assembly. More recently Trump said in a Twitter post that his "nuclear button" is "bigger and more powerful."
Russia and China, by contrast, have called for a peaceful resolution of the crisis from from the outset. Moscow and Beijing put forward a "double freeze" initiative that envisaged the US and its allies halting all major military exercises in the region in exchange for Pyongyang suspending its nuclear and ballistic missile program. The initiative was, however, turned down by Washington.
Russia also repeatedly called on all parties involved in the Korean crisis to "break the vicious cycle of confrontation, reckless schemes and sanctions" and engage into a meaningful dialog instead. In December, the Russian Foreign Minister Sergey Lavrov said North Korea wants to engage in a direct dialog with the US to assure its security, adding that Russia could help with these talks.
In January, Pyongyang and Seoul agreed to hold high-level bilateral talks to discuss the North's potential participation in the Winter Olympics in PyeongChang, as well as other issues related to improving relations. The move followed North Korean leader Kim Jong-un's New Year message, in which he wished success for the 2018 Olympics.
During the talks held on January 9, the two sides agreed on the participation of North Korean athletes in the South Korean Olympics. They also discussed the potential reunification of families separated by the Korean War. In a significant breakthrough, the two Koreas agreed on talks between army officials in order to avoid dangerous military incidents.
Pyongyang's chief negotiator, however said there was no need to discuss the North Korean nuclear program because all its weapons "are only aimed at the United States, not our brethren, nor China and Russia." Trump meanwhile has claimed it was his aggressive stance that made the negotiations between two Koreas possible.
You can share this story on social media: