China outraged after Marriott questionnaire lists Hong Kong, Taiwan & Tibet as countries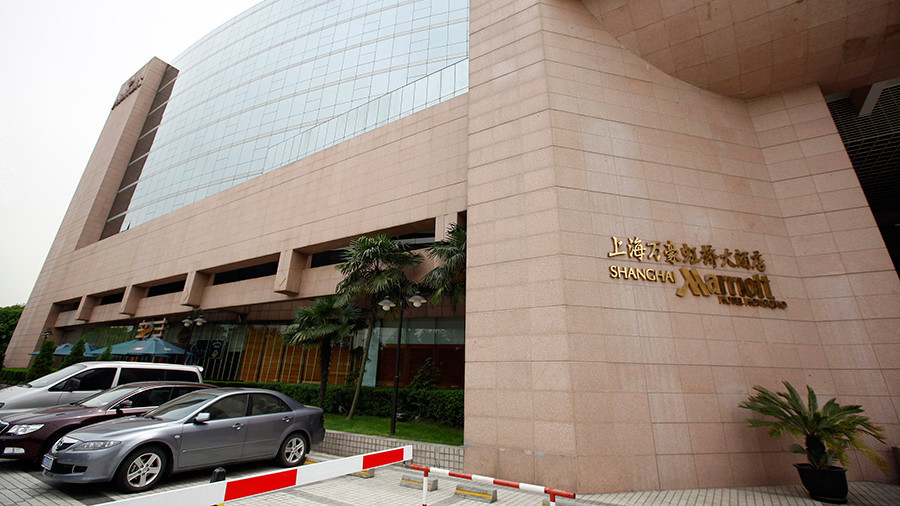 Chinese authorities are investigating the world-famous Marriott hotel chain after it asked its customers to fill in a questionnaire in which Hong Kong, Taiwan and Tibet were reportedly listed as separate countries.
Shanghai officials issued a notice late Wednesday, saying that they had launched a probe into whether Marriott International's Mandarin-language questionnaire violated laws on adverting or national cybersecurity. "The regulator on cyberspace affairs and market supervision bureau in Huangpu [district of Shanghai] have noticed the incident of Marriott International listing China's Tibet Autonomous Region as a country and had a meeting with its heads on Tuesday and Wednesday," the statement said, Chinese media report.
The gaffe first caught eye of Marriott customers who claimed to have received emails inviting them to participate in a survey. When they started filling in the information about the counties of their residence, they discovered that the options included Hong Kong, Macau, Taiwan and Tibet. It immediately drew ire from Chinese netizens who reportedly called for the hotel chain to be boycotted.
Marriott said it was "deeply sorry for the questionnaires," adding that management realized that the mistake "would deeply disappoint our Chinese customers.""For now, we have suspended the questionnaires and [will] fix the options at once," the hotel giant said in a statement on Sina Weibo, as cited by the Global Times.
While three of the four territories mentioned in the survey are autonomous Chinese regions (Hong Kong, Macau and Tibet), the fourth, Taiwan, considers itself a sovereign country. Beijing, however, says Taiwan is an inseparable part of Chinese territory, "has never been a country and can never become a country."
You can share this story on social media: