Luxury 'VIP-cells' reported in Moscow prison, deputy warden sacked after probe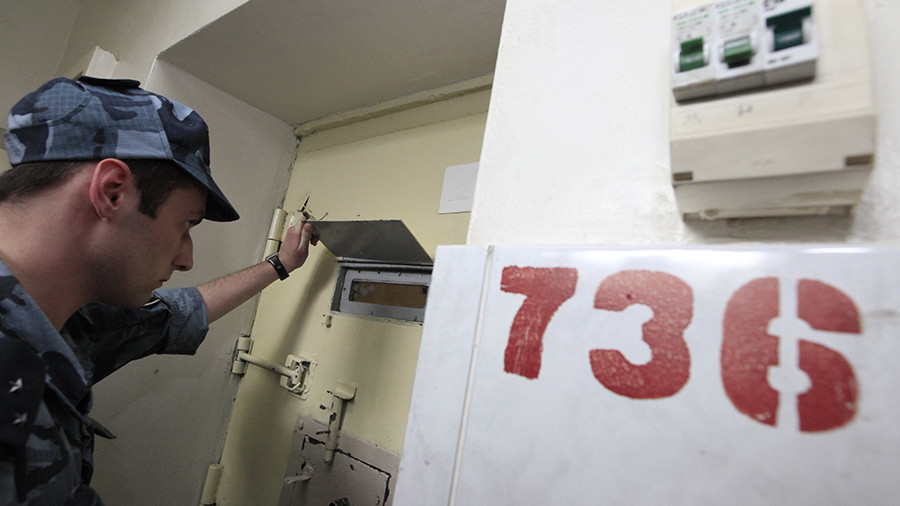 The deputy warden of a high-security detention facility in Moscow has lost his job, and three officials have been disciplined, after a rights body discovered that some detainees could be held in luxury cells.
The Motrosskaya Tishina jail, in use since 1775 and (erroneously) considered to be impossible to escape-from, came under fire after an exposé, published in mid-December by the tabloid Moskovsky Komsomolets. The report alleged that, while some of the detainees were kept in abysmal conditions, others were offered a life in what would be considered a 'luxury apartment' behind bars. The report was based on accounts by employees of a state-mandated body called the Public Supervisory Commission, a watchdog for the Russian penitentiary system.
The report prompted three different probes into the operation of the jail, which is used to detain people suspected of crimes and considered as a flight-risk. The disciplinary action, announced on Thursday by the Federal Penitentiary Service (FSIN), was taken after one such inquiry was completed.
The General Prosecutor's office said earlier this week that some FSIN officials may be prosecuted for abuse-of-office over the scandal. It said its investigation revealed irregularities in the way the detention facilities operated, but denied the reports of abysmal conditions for some detainees and 'VIP-cells' for others. However, inmates suspected of violent and non-violent crimes were kept in the same cells, which violates Russian law, the prosecutors said.
The Moscow branch of the Public Supervisory Commission is currently involved in a separate scandal involving the Russian penitentiary system. One of its members, Denis Nabiullin, is suspected of corruption. He allegedly told a person held in custody in Motrosskaya Tishina that he can convince the authorities to substitute his detention order with a less restrictive form of pre-trial detainment, on medical grounds. Nabiulin denies the charges and says he is being targeted by the law enforcement community over his human rights activity.
You can share this story on social media: