EU mulls growth into Western Balkans in 2025 but regional disputes threaten 'ambitious' timeline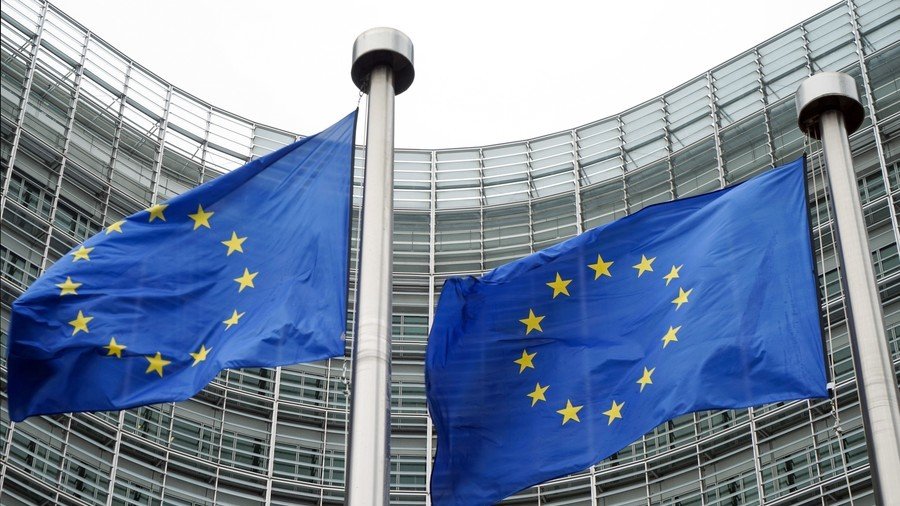 Brussels reportedly wants to set 2025 as the date for another enlargement of the European Union, which is expected to include countries of the Western Balkans. However, ongoing local conflicts could hinder these plans.
The European Commission is expected to reveal its plans concerning the future of the Union in a new strategy paper to be adopted between February 7 and 14. The document is thought to say "Montenegro and Serbia should be ready for membership by 2025" if the two countries can deliver "real reforms and lasting solutions to disputes with neighbors," according to the EU Observer, which obtained a draft copy.
The strategy also reportedly envisages other Western Balkan countries, such as Albania, Bosnia, Macedonia, and the breakaway Serbian largely ethnic-Albanian province of Kosovo, that declared independence in 2008, should all be "well advanced" in their negotiations with the EU.
If adopted, the paper would mark a significant shift from the earlier EU position concerning the bloc's enlargement, which was voiced by the European Commission head, Jean-Claude Juncker, back in 2014. At that time, he said the union would not see any enlargement in the foreseeable future.
However, the paper explicitly warns that all EU accession candidates must resolve all disputes with neighbors. "The EU cannot and will not import bilateral disputes. This is why all the Western Balkans partners concerned must resolve such disputes as a matter of urgency," the draft paper says, as cited by the EU Observer.
Otherwise, the document says, regional issues could delay what it calls an "ambitious" timeline. It also calls on the Western Balkan countries to resolve their issues through international arbitration and particularly in The Hague, adding that such international rulings should be "binding, final" and "fully respected."
Serbia and Montenegro have already started accession talks with the EU, while Albania and Macedonia hope to launch them in 2018. Bosnia and Herzegovina is aiming for "candidate" status, while Kosovo is considering filing a formal request for acquiring this status.
However, the future of the Western Balkan countries joining the EU might not be as glittering as many hope. The EU still insists that Serbia should "normalize" its relations with Kosovo, which it does not recognize as an independent state, before it can join the bloc.
The new strategy is also expected to demand that Belgrade achieve a "comprehensive normalization of relations between Serbia and Kosovo in the form of a legally-binding agreement," which is calls "crucial" for Serbia's prospects in the EU. It also says that "frontrunners on the EU path have a strategic interest" in supporting the EU "aspirations of their partners."
Recognition of Kosovo's statehood is, however, a major problem for Belgrade. In October 2017, Serbian President Aleksandar Vucic once again drew attention to the controversies surrounding Kosovo's secession by comparing it to the referendum in Spain's Catalonia region.
"How did you proclaim the secession of Kosovo to be legal, even without a referendum, and how did 22 European Union countries legalize this secession, while destroying European law and the foundations of European law, on which the European policy and EU policy are based?" he asked rhetorically at that time. He also said the EU policy towards Kosovo and Catalonia "is the best example of the double standards and hypocrisy of world politics."
In the meantime, Kosovo's own problems go far beyond its relations with Serbia. Five EU member states, including Spain, Greece, Romania, Slovakia and Cyprus, also did not recognize its independence and that could potentially prevent it from joining the bloc.
Moreover, Kosovo's leader, Ramush Haradinaj, has recently said he would block a tribunal in The Hague on Kosovo guerilla war crimes. The move has already provoked angry reaction in some European countries as France, Germany, Italy and the UK warned Kosovo that such actions could negatively impact "Kosovo's international and Euro-Atlantic integration."
Other regional issues include a name dispute between Macedonia and Greece as well as a number of border disputes, particularly between EU member Croatia and Bosnia, Montenegro, and Serbia. Athens and Skopje, however, recently indicated they are close to resolving the issue with Macedonia's name, which, according to Greece, implied a claim to a Greek region of the same name.
Meanwhile, the EU plans to publish its regular report on progress in negotiations with the Western Balkan countries in April. It will also hold a new Western Balkans summit on May 18 in the Bulgarian capital of Sofia on the 15th anniversary of the EU summit in Thessaloniki, Greece, where the Western Balkan states were first promised EU membership.
You can share this story on social media: