Plane makes emergency landing on belly in Warsaw, triggers 4-hour shutdown (PHOTOS)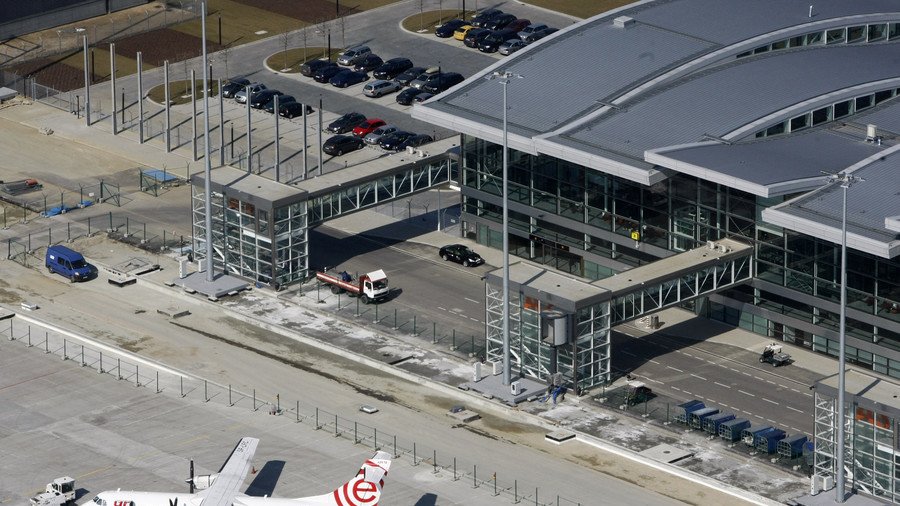 Warsaw's main international airport has reopened after a plane landed on the runway without its front landing gear causing a four-hour shutdown.
Emergency services were called to the scene after a Polish Airlines flight from Krakow to Warsaw reported landing gear issues to ground control. The son of one of the 59 passengers on board, Martin Ino, tweeted a picture of the plane prone on the tarmac while firefighters sprayed fire retardant around the cabin. The airport reopened at around 11:10pm local time.
Posting to Twitter, Chopin Airport confirmed the crash but said no injuries had been reported. "Nothing happened to passengers," the airport said in a statement.
A passenger aboard another flight posted footage of the tarmac to Instagram. In the accompanying post, the passenger said that his Ryanair flight had been scheduled to take off from Chopin at 7:40pm local time. He also said that all services in and out of the airport had been postponed as the plane has come to a stop across both runways.
A similar incident occured in December when pilots of another Polish Airlines flight reported issues with its landing gear during a descent into Warsaw. Fortunately, the pilot managed to release the landing gear at the last moment. Emergency services were in attendance at the scene, according to AirLive.
You can share this story on social media: