Drug dealers, jihadists & ex-convicts: Violence at French college forces teachers' protest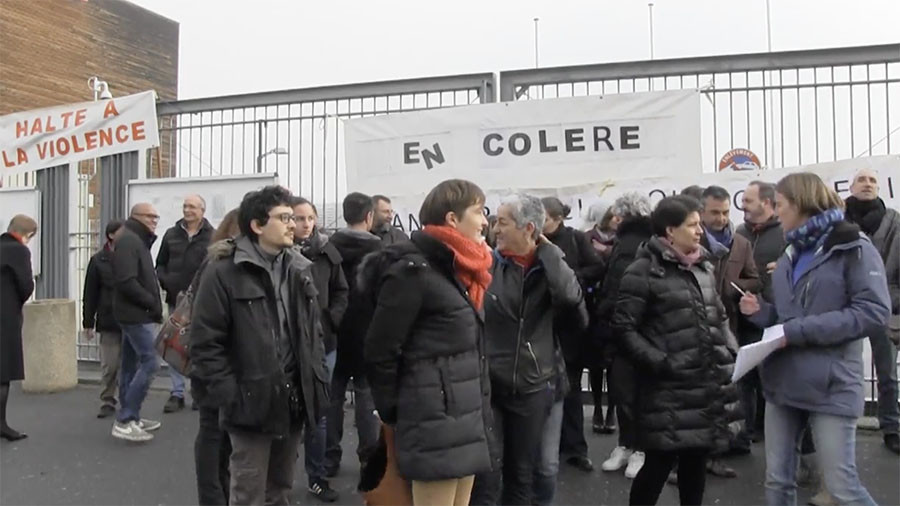 Teachers at a French college have staged a protest against aggression and violence by some students. One sixth of the students at the faculty have served a term in prison, are drug trafficking or show signs of radicalization.
About sixty teachers gathered in front of Joseph-Gallieni college in Toulouse on Tuesday, saying that they are terrorized by some 200 students out of 1,200 at the faculty. Holding banners that read "Stop Violence" the demonstrators said they found it nearly impossible to work. The protesters, demanding reinforced supervision at the faculty, told France 3 TV that the violence has taken place over the past ten years.
Joseph-Gallieni college defines itself as a 'lycée', which, in France, is an establishment providing secondary education for children between 15 and 18 years old.
Verbal and physical aggression, as well as fighting in class, gender-based violence against girls and drug trafficking have become "commonplace" in the college. "A minority of offenders promotes its own law inside the institution, there is a zone of lawlessness inside the college…," the statement from the teachers said, as cited by the local L'Actu magazine.
Among the more unpleasant shocks to teachers was that some students are on the police's notorious 'Fiche S' list, an indicator used in France to flag people considered to be a threat to national security. Those on that list are supposed to be constantly monitored by the authorities. Among those flagged with the 'Fiche S' are people who consult jihadist websites or who meet radicals.
"Once, we had students who left [college] to join jihad. When they came back, the college authorities told us to use our common sense to manage the problem," one teacher, identified as Virginie, a professor of literature and history, told local La Dépêche newspaper.
There are indeed very "specific profiles" among the students, the teacher says. There are those who served a term in prison, who come to class wearing an electronic bracelet, while others have a criminal record. "We have everything to make this gunpowder magazine explode," he concluded, apparently referring to the college.
Jacques Caillaut, from the Ministry of National Education, has promised to tackle the problem at the college. "We are already providing answers, not just when people go on strike," Caillaut stressed.
You can share this story on social media: