Business travelers more likely to be anxious, depressed & smokers – study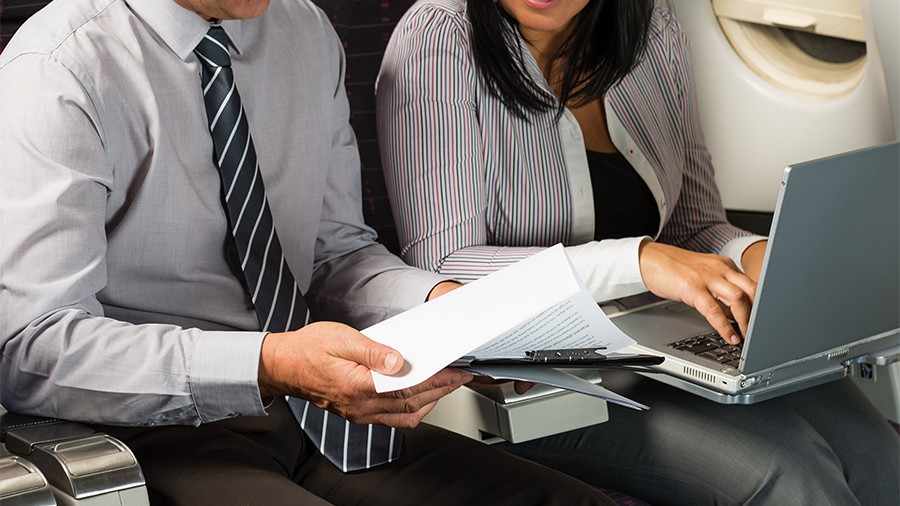 As if Mondays weren't already bad enough. Frequent business travelers are more likely to suffer from anxiety and depression, have trouble sleeping and develop alcohol and nicotine addictions, according to a new study.
Columbia University's Mailman School of Public Health and City University of New York found those who travel for business at least two weeks each month experience higher levels of anxiety, depression and difficulties sleeping.
The study, published in the Journal of Occupational and Environmental Medicine, is one of the first studies on the effects of business travel on non-infectious health.
"Extensive business travel, 14 or more nights away from home a month, is associated with a cluster of mental health conditions, including poor sleep, greater symptoms of anxiety and depression and a higher likelihood of alcohol dependence," one of the study's authors, Andrew Rundle told RT. "Business travel at this level is also associated with smoking and sedentary lifestyles."
Researchers examined the health records of over 18,000 employees' who underwent health exams in 2015 which looked at depressive and anxiety symptoms as well as alcohol dependence.
They found the more nights a person spends away from home, the more they experience poor mental health and behavioral issues.
"Although we found that significant effects were generally seen with 14 or more nights away from home per month – representing about 12 percent of those who travelled for work – the clustering of health conditions among extensive business travelers is particularly worrying," the study's authors said.
The results don't look good for business travellers. Thankfully the study offers a number of steps that can be taken to improve employees' health.
"Providing employees training in stress management skills and how to cope with jet lag may be particularly useful for improving behavioral and mental health among business travelers," it said. "Cognitive-behavioral therapy (CBT) has been shown to be efficacious for a range of mental health issues, including depression, anxiety and workplace stress." Physical activity is also recommended to alleviate stress.
You can share this story on social media: