Pork sur la carte: French mayor in spotlight for scrapping pork-free school menus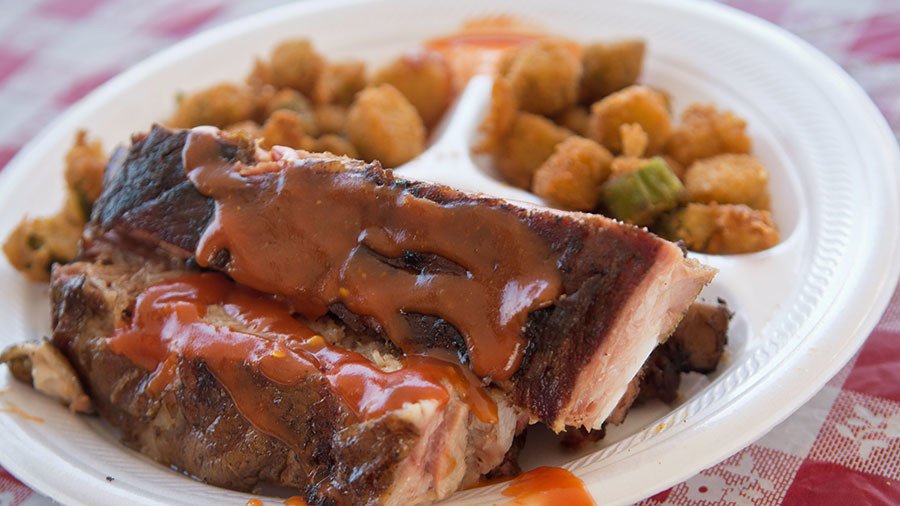 A French mayor's decision to scrap pork-free school menus has sparked controversy. Critics say the mayor is using the idea of secularism to hide his anti-Muslim and anti-Jewish sentiments, while others claim he's for equality.
The ban, introduced by Julien Sanchez, the National Front mayor of Beaucaire commune in southern France, came into effect January 1. The scheme affects some 150, mainly Muslim pupils, out of 600 local students in total, and was brought in by his predecessor.
In an interview with Valeurs Actuelles magazine, Sanchez said that he found a pork-free menu "abnormal for a simple reason: it is an intrusion of religion into school." He stressed that children who don't eat pork for religious reasons can eat lunch outside the canteen.
"I refuse to replace pork in the canteen. I've realized that less and less pork has been served in recent years. It is a meat that is often produced in France and it is also normal that we choose to support French agriculture," he said.
The politician reminded that a school canteen "is not a four-star restaurant". "What if we find tomorrow some writings of a prophet who asks not to eat beef or says that a new religion requires not to eat starchy foods or strawberries? There would be no end to this!"
Now school canteens will serve pork every Monday. "Everyone has been warned and those who oppose the measure can organize meals for their children themselves," he concluded.
The move was slammed by a number of Beaucaire parents, who plan to hold a rally in front of the town hall January 15. French media say.
The decision was "a typical example of someone brandishing secularism as an anti-Muslim political weapon, or anti-Jewish for that matter," Marlene Schiappa, the Secretary of State in charge of Equality between Women and Men told BFM TV.
« Le Président de la République rappelle que la liberté de conscience est une composante de la laïcité. Il est permis de croire ou de ne pas croire sans être inquiété pour cela. » @BFMTVpic.twitter.com/EEo5JyJypg

— MarleneSchiappa (@MarleneSchiappa) 8 января 2018 г.
According to Beaucaire politician Laure Cordelet, the move is merely an attack on the children's rights. It "stigmatizes the Maghreb [North African] community and can in no way be justified in the name of secularism," she added.
Beaucaire is not the first commune to introduce a ban on pork-free meals. In 2015, the mayor Chalon-sur-Saône Gilles Platret banned the pork substitute menu in school canteens. However, the administrative court in the nearby city of Dijon blocked the decision in August 2017. The town authorities appealed the decision, citing its infringement of a constitutional right to free administration of the communes.
You can share this story on social media: