Male infertility among many side effects linked to ibuprofen - study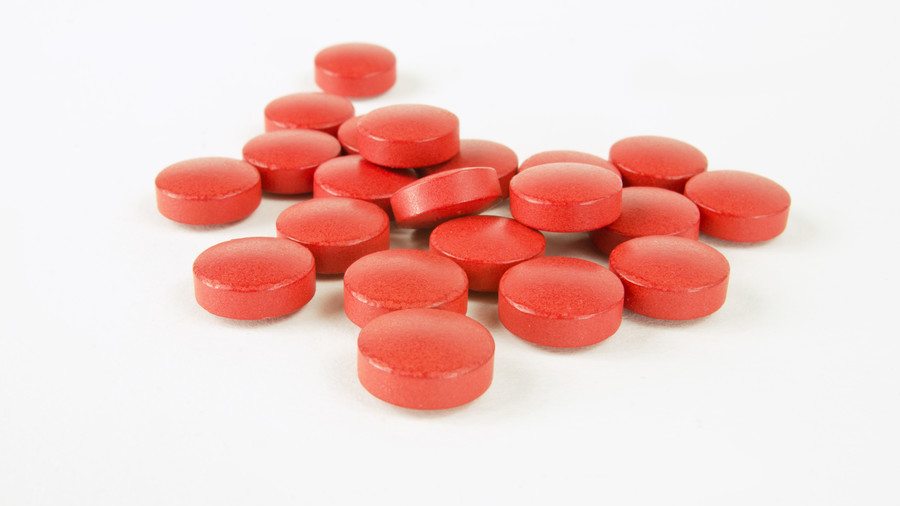 Men who dream of starting a family may want to pass on the ibuprofen the next time they have a headache. A new study says the well-known painkiller could cause fertility issues in males.
The study, published this week in the journal Proceedings of the National Academy of Sciences (PNAS), monitored 31 healthy white men aged 18 to 35. The volunteers were interviewed, completed a questionnaire assessing their physical activity, and gave a blood sample. The men were then divided into two groups, 14 in an ibuprofen group and 17 in a placebo group.
Those in the ibuprofen group were given two doses of ibuprofen a day. Each dose was 600mg, equivalent to three over-the-counter pills.
The researchers, from Denmark, France, and China, concluded that taking ibuprofen increases the risk of a condition known as compensated hypogonadism. The condition, generally associated with elderly men and linked to reproductive and physical disorders, including infertility, results in the body having higher levels of luteinizing hormone (LH) than testosterone.
This is a problem, as the function of LH is to stimulate the production of testosterone, and not to significantly surpass testosterone levels.
When the researchers measured the testosterone/luteinizing hormone (LH) ratio in the participants, they found that the ibuprofen group experienced an 18 percent ratio decrease after 14 days. That number rose to a 23 percent decrease after 44 days. "Taken together, these in vivo data suggest that ibuprofen induced a state of compensated hypogonadism during the trial..." the study states.
"We normally see this condition in elderly men, so it raises an alarm," study author Bernard Jégou, of the French National Institute of Health and Medical Research, told the Guardian. "We are concerned about it, particularly for healthy people who don't need to take these drugs. The risk is greater than the benefit."
The findings are certainly significant, as the 1,200mg of ibuprofen given to the participants each day is far below the suggested daily maximum of 3,200mg per day.
"Our immediate concern is for the fertility of men who use these drugs for a long time," study author David Møbjerg Kristensen, of the University of Copenhagen, told the newspaper. "These compounds are good painkillers, but a certain amount of people in society use them without thinking of them as proper medicines."
The researchers also pointed out the risk of those with compensated hypogonadism progressing to overt primary hypogonadism, which is characterized by "low circulating testosterone and prevalent symptoms including reduced libido, reduced muscle mass and strength, and depressed mood and fatigue."
The study isn't the first to suggest that ibuprofen could be causing more harm than good. Research released in February 2017 also found that it could increase the risk of heart attacks. A similar study in 2016 also found that the common painkiller could exacerbate heart failure.
You can share this story on social media: