Egypt denies intelligence agent told TV hosts to champion Trump's Jerusalem move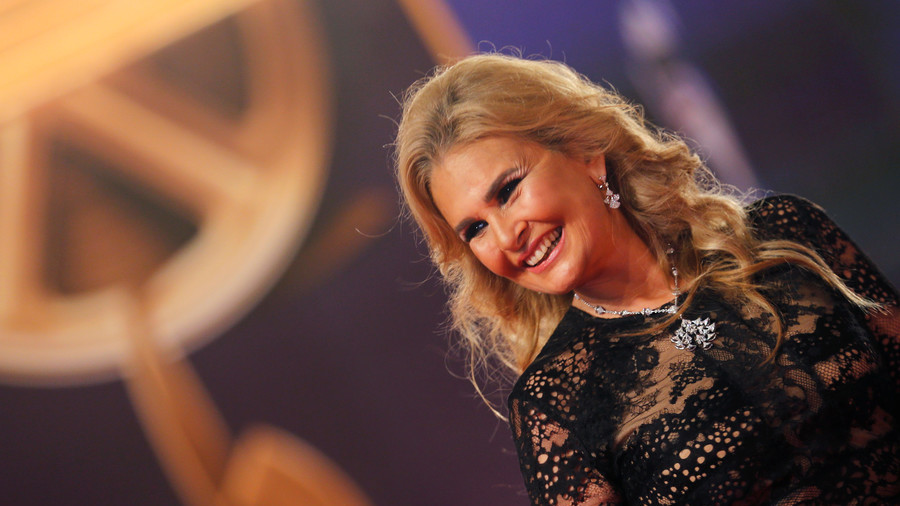 Egypt has denied reports one of its intelligence agents told TV hosts to convince viewers that Donald Trump's recognition of Jerusalem as Israel's capital was a good idea – despite the release of tapes of the conversations.
The New York Times reported Saturday it had obtained recordings of phone calls made by a man claiming to be Captain Ashraf al-Kholi to presenters Mofid Fawzy, Saeed Hassaseen and Azmi Megahed, along with Egyptian actress Yousra.
In these calls, al-Kholi told them to convince their audiences that Palestinians should be happy with the West Bank city of Ramallah as its capital rather than East Jerusalem, however Egypt denies the man even exists. "How is Jerusalem different from Ramallah, really?" he reportedly said in all four of the calls.
The intelligence officer also said it was not in Egypt's interest to have "strife with Israel."
Egyptian President Abdel Fattah el-Sisi was among Arab leaders to condemn Trump's Jerusalem move, and it drafted a UN Security Council resolution to reverse the decision. However, relations between Egypt and Israel have recently warmed, in light of their shared views on Islamic State (IS, formerly ISIS) and Hamas.
"It is inappropriate for The New York Times, a reputable newspaper, to publish such allegations," Egypt's State Information Service said in a statement. "Egypt's positions on international issues are not derived from alleged leaks from an anonymous source. Rather, Egypt's positions are conveyed by the President, the Minister of Foreign Affairs and in official statements as well."
The Times said it received the recordings from "an intermediary supportive of the Palestinian cause and opposed to President al-Sisi." The recordings were also played on Turkish television and were widely shared on social media.
According to the Times, Megahed confirmed he had spoken with Kholi and agreed that it was best to avoid a fresh outbreak of violence.
"I am friends with Ashraf (the agent) and we talk all the time," he told the Times. "Another intifada would be bad. I have no problem saying all of the things you have heard in that call in public."
"No intelligence officer has contacted me... and no one dictates my opinions to me," Hassaseen, who is also a parliamentarian, told al-Balad. He reportedly backed out of a planned interview with the Times. Fawzy told the Times he had not taken part in this conversation.
Yousra told Masrawy she had never heard of the intelligence agent. "This is impossible."Masrawy also reported the caller had deceived the TV presenters and actress, citing a source who said there was no-one named Ashraf al-Khouli in intelligence.
Despite the existence of the recordings, questions have been raised about the motives behind the calls. It's possible it was a prank caller, or perhaps an effort by Israel or the US to push its agenda. It may have even been an effort by the Egyptian government to appear to be in line with the US and Israel, or the act of opposing political factions in the country trying to discredit the government.
You can share this story on social media: