Egyptian lawyer jailed, fined for inciting men to rape women who wear ripped jeans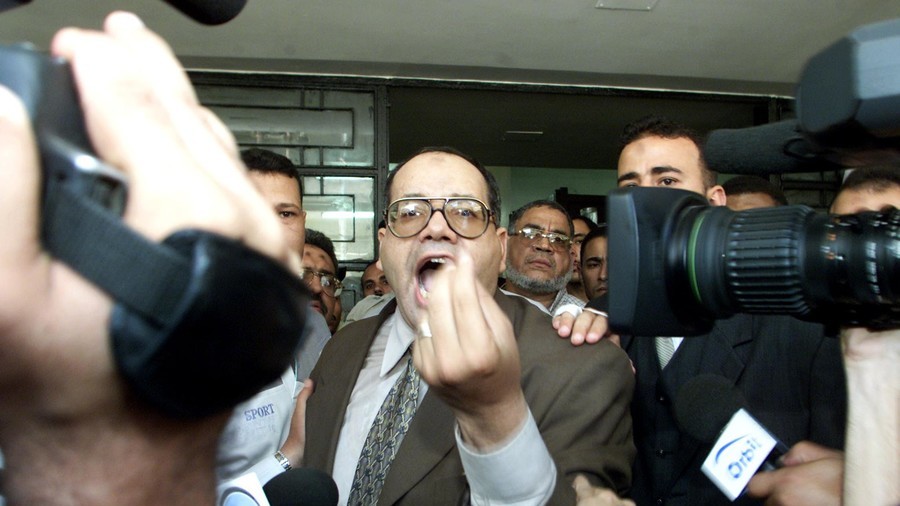 The highly controversial and extremely outspoken conservative lawyer Nabih al-Wahsh has been jailed for three years and fined 20,000 Egyptian pounds ($1,130) for inciting men to rape women who wear ripped jeans.
Al-Wahsh made the remarks on national television in October in which he stating that it was Egyptians' national duty to rape women who wear ripped jeans.
"Are you happy when you see a girl walking down the street with half of her behind showing?" Al-Wahsh said during the televised debate on the issue of prostitution on October 19. "I say that when a girl walks about like that, it is a patriotic duty to sexually harass her and a national duty to rape her."
State prosecutors charged El-Wahsh with disrupting public peace and harming the public interest for his comments. Egypt only criminalized sexual harassment in 2014, with a maximum penalty of seven years in prison, reports Ahram.
Al-Wahsh is no stranger to controversy, and previously called the Holocaust "imaginary" and is openly anti-Semitic, stating on another television panel: "If I see any Israeli, I will kill him." A 2013 UN poll found that 99 percent of women in Cairo had reported sexual harassment at least once in their lives, reported Daily News Egypt.