Giant dead whale drifts more than 4,000 km from Gibraltar to Egypt (VIDEO)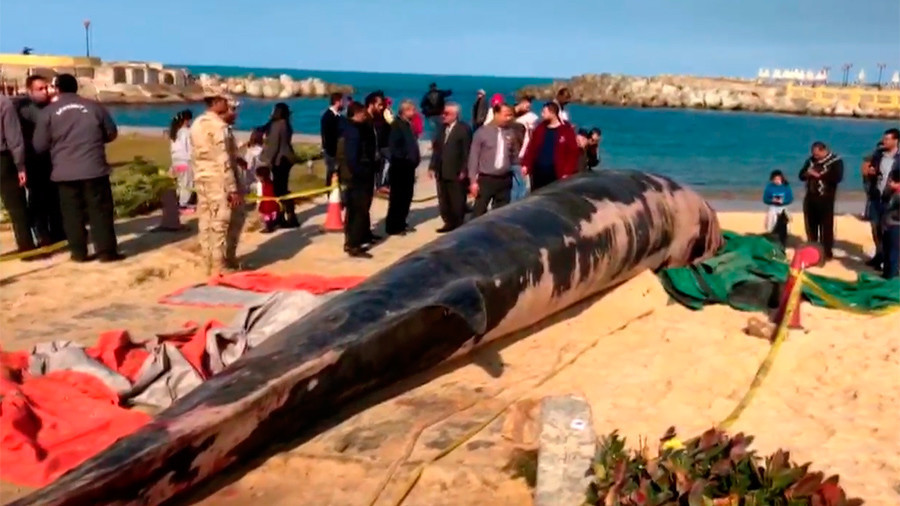 A rare 12-meter-long (39ft) fin whale has been found beached at Egypt's Alexandria on Sunday. It washed up on Roshdy beach, Al Ahram reports.
The dead whale is believed to have come all the way from the Atlantic and drifted to Egypt via the Strait of Gibraltar following a storm. That's a staggering distance of more than 4,200km.
Fin whales are an endangered species and are the second largest species of mammal after blue whales.
Civil Protection Forces and the Marine Rescue Unit found the whale and carried out tests which revealed its origins and that it weighs four tons (metric).
The whale will be brought to the National Institute of Oceanography and Fisheries (NIOF) for scientific research.
You can share this story on social media: