'Horrific event': Woman allegedly kidnaps 97yo she thought was her dead mother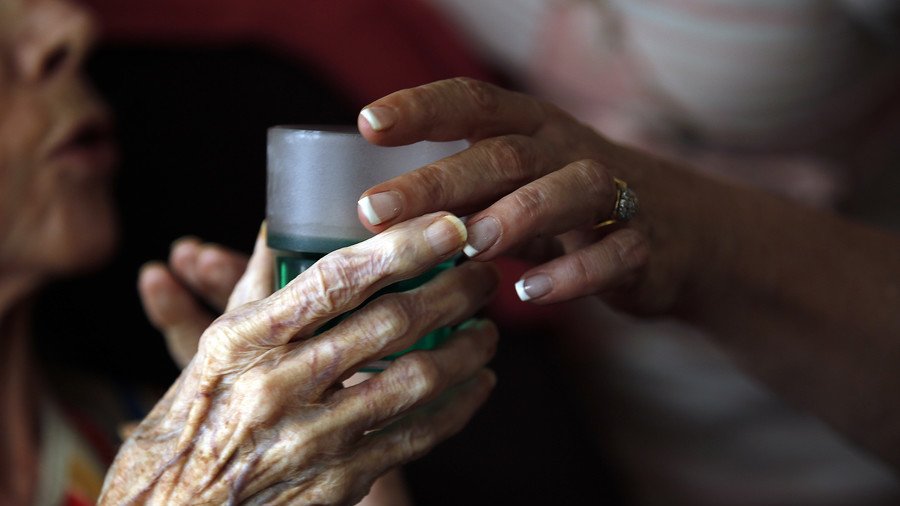 A 97-year-old Australian nursing home resident was allegedly kidnapped by a woman who believed she was her dead mother, hidden there by a group on conspirators who faked her death.
Dimitra Pavlopoulou was reported missing from a nursing home in the Melbourne suburb of Clarinda on Saturday afternoon. She was located later that day in another suburb and taken to hospital as a precaution.
READ MORE: Critically ill French baby found 'safe and sound' at uncle's home after being kidnapped by father
Police arrested a 51-year-old woman, named as Irene Moschones, at the scene and later charged her with kidnapping and unlawful imprisonment.
A friend of Moschones alerted police after he found the victim lying on a mattress in the suspect's living room, police prosecutor Sergeant Daryl Eales said. Moschones appeared before Melbourne Magistrates Court Sunday and was refused bail due to concerns about her mental state.
The court heard that the accused believed the elderly woman was her mother even though investigators established Moschone's mother died in a nursing home in 2013, reported The Herald Sun.
Eales added that Moschones believes "there was a conspiracy against her committed by a group of people to get her inheritance from her mother." She previously requested her mother's body be exhumed to disprove her death by DNA testing, the court heard.
READ MORE: 'Government made no progress': Son of 72yo French aid worker held hostage by al-Qaeda to RT (VIDEO)
Police also stated that Moschones had frequently visited nursing homes looking for her 'real' mother, including the victim's nursing home just days before the alleged abduction. Police were concerned that she may attempt to kidnap the victim again. The victim's family described the incident as a "horrific event."
"This rare occurrence even baffled some of the most senior police officers at the scene," a statement from the family read. "What happened yesterday was something for the movies."
Moschones is due to appear in court again next week.
You can share this story on social media: