Search suspended amid fears for policewoman missing in Seine diving exercise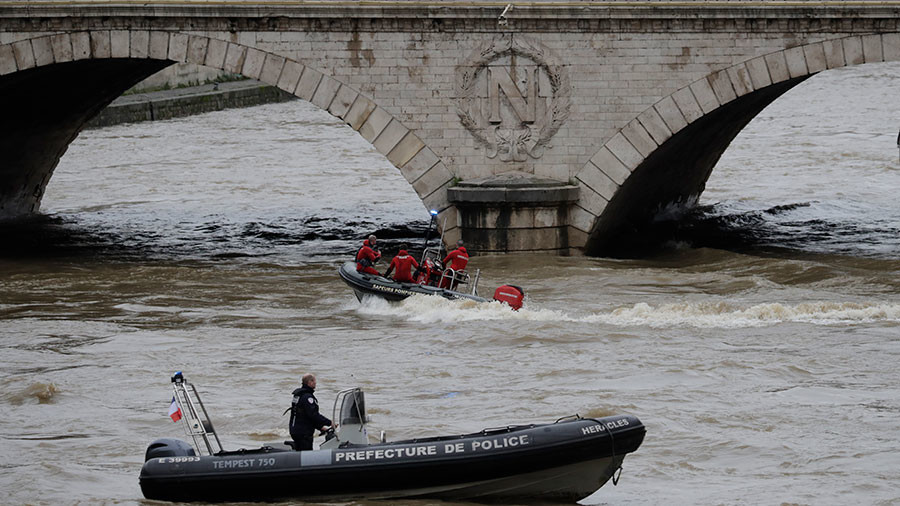 A massive rescue operation is underway in Paris after a female officer in the police diving unit went missing during a training exercise.
The officer had been operating in the River Seine when she went missing around 11:30am local time Friday, according to reports in the French media. Concerned colleagues raised the alarm when the officer did not surface after having been submerged for sometime.
The river has been steadily rising over the last few days due to storm Eleanor. It burst its banks in the French capital Friday. "It was a joint exercise of the fluvial brigade and the fire brigade of Paris. It was a planned and supervised exercise," a police spokesman explained.
Search Boats, divers, dogs and a helicopter have been deployed in the operation to find the missing officer. An area around the city's iconic Notre Dame Cathedral has also been cordoned off. At the time of writing the woman has not been found and at 5pm local time the search was called due to adverse weather conditions. Concerns for her safety are now growing.
On Thursday, a volunteer firefighter was swept away by waters between Isere and Savoy in southern France as he reportedly tried to rescue a family trapped in a car. A body, believed to be that of the firefighter, was recovered on Friday morning.
You can share this story on social media: