Latvia 'purging unwanted media' by expelling Russian journalists over 'security threat' – Moscow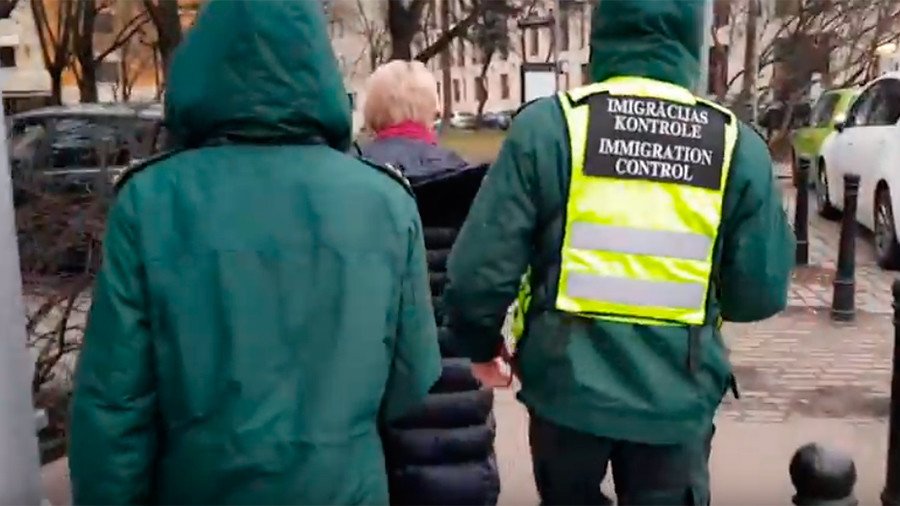 The Russian Foreign Ministry has slammed Latvia for expelling two Russian journalists, accusing the pair of being a threat to the national security of the Baltic state.
Olga Kurlayeva, with Russia's VGTRK broadcaster, returned to Russia Friday morning after Latvian authorities detained her in Riga a day earlier and declared her persona non grata. Kurlayeva's husband, 'TV Centr' reporter Anatoly, was detained and deported from Latvia after he arrived in Riga on January 1.
"Top officials decided to deport her in the most humiliating way possible. She was ready to pay for a flight home, but they bussed her to the Terekhovo checkpoint on the Latvian-Russian border and left her there," Anatoly told Sputnik.
Olga, who was in Latvia on a business trip, told "Rossiya 24" news channel that she was arrested at her hotel because, according to Latvian authorities, she and her husband are a "threat to national security." No further explanation was offered.
She was most likely targeted for her documentaries covering Russophobia and human rights abuses against the considerable Russian-speaking minority in Latvia, VGTRK believes.
Anatoly explained that he was expelled from the country after he had been blacklisted by authorities in 2015, most likely for filming footage for his documentary 'NATO at the Gates'. While being indefinitely banned from entering Latvia, he was able to visit the country via Schengen zone countries, Latvian Interior Minister Rihards Kozlovskis said Wednesday, without giving a reason for the ban. Latvia had blacklisted 100 people for different reasons, including an "unfriendly attitude" toward the country, according to the interior ministry.
Following their expulsion, Russian Foreign Ministry spokeswoman Maria Zakharova accused Latvia of purging "unwanted" media in breach of international norms on freedom of expression.
"It is absolutely obvious that the Latvian authorities with the silent support from Brussels pursue the objective of fully clearing the country's information space of unwanted media," Zakharova wrote on Facebook. "We will spare no effort to have relevant international institutions provide due reaction to that."
"We call on non-government organizations specializing in freedom of speech to give an adequate assessment of Latvia's actions, which are unacceptable for a democratic society," she added, comparing Riga's actions to the "totalitarian times of the '30s in Spain and Germany."
You can share this story on social media: